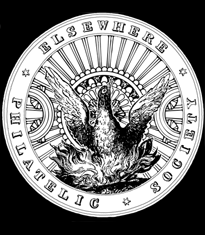 There are three items available in the shop. They appear below.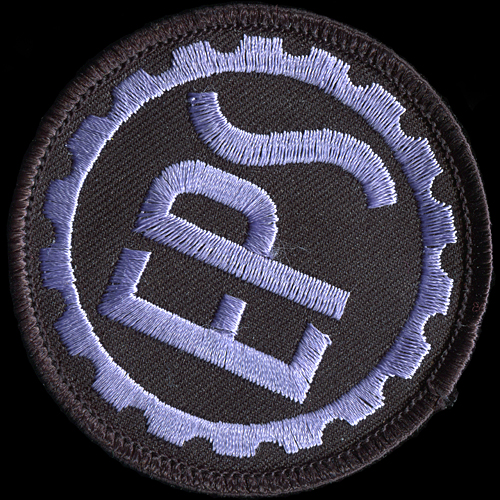 The first, a lavender and black patch, is available for 5USD. It is 2.5" in diameter.
The second, a back patch, is available for 5USD. It is approximately 15" x 15".
Glitzy gold screenprint on unfinished cotton poplin. No two alike.
Hem and affix to the back of your jacket, fly like a flag from your bike,
or just tack it to the wall. Print has been heat set. Machine wash cold.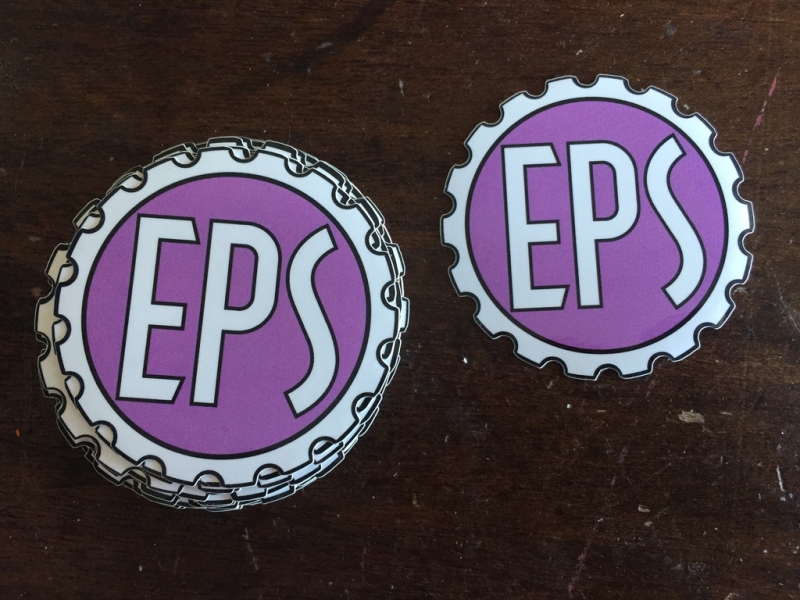 The third, EPS stickers, are available in sets of three for 3USD in soothing lavender.
The border is black, you are seeing the white sticker backing poking through.
Please also enclose a first-class stamp for mailing stickers.
---
If you would like to purchase any of these items,
please enclose well-concealed cash and send it to the EPS at
the address listed on the contact page.
If you are ordering multiple items, please subtract one dollar
per additional item (three items = subtract 2USD).