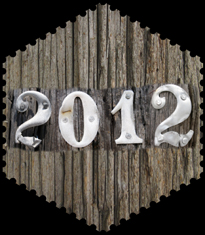 2012 November 10th. Lost Horizon Night Market Mail Carrier Application Mobile Situation Vehicle Placement.
More photos: duckstabd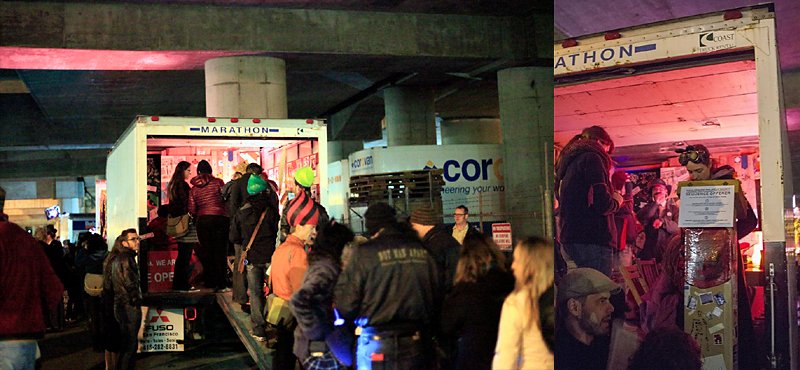 People enthusiastically lined up to fill out EPS Mail Carrier Applications and Pre-Applications.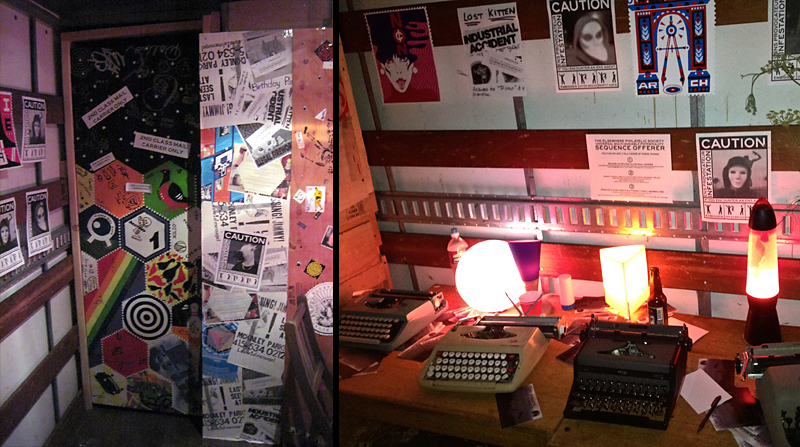 It's clear from the answers on the forms that people want to carry mail.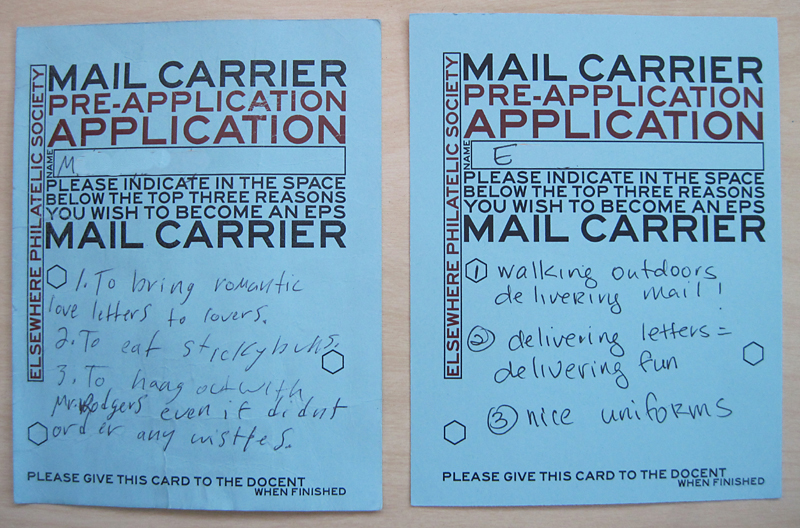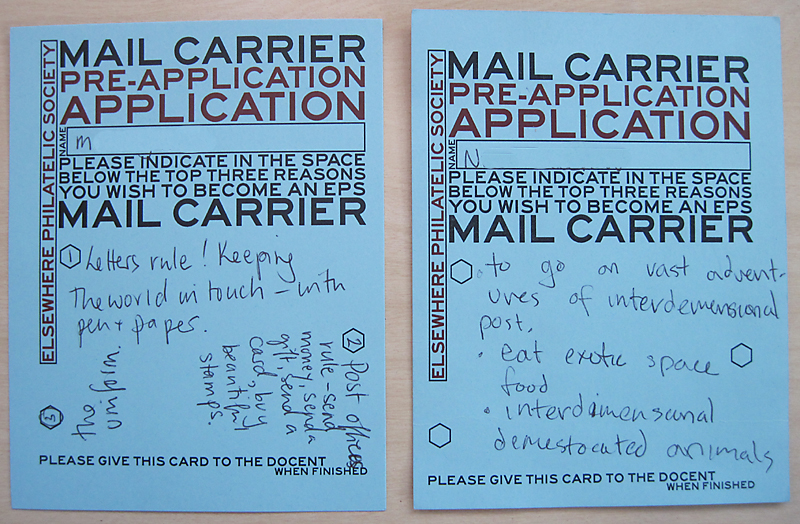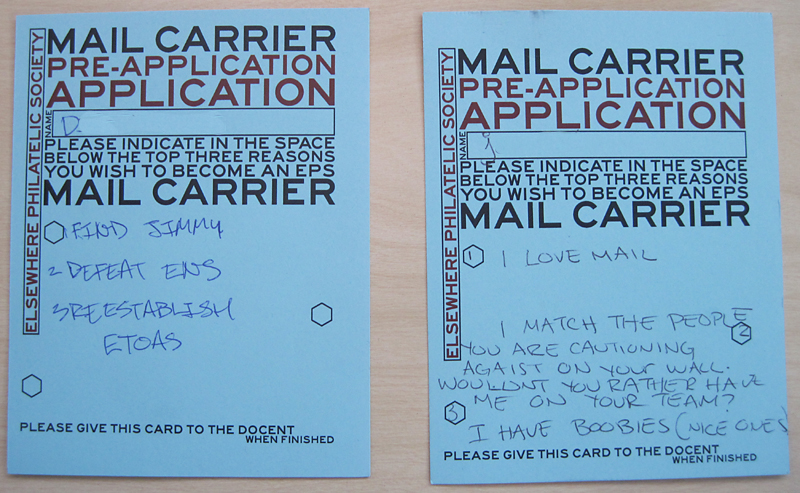 A selection of applications indicates a wide variety of desirable deliverables. Dolphin babies, I think, would probably be a top choice.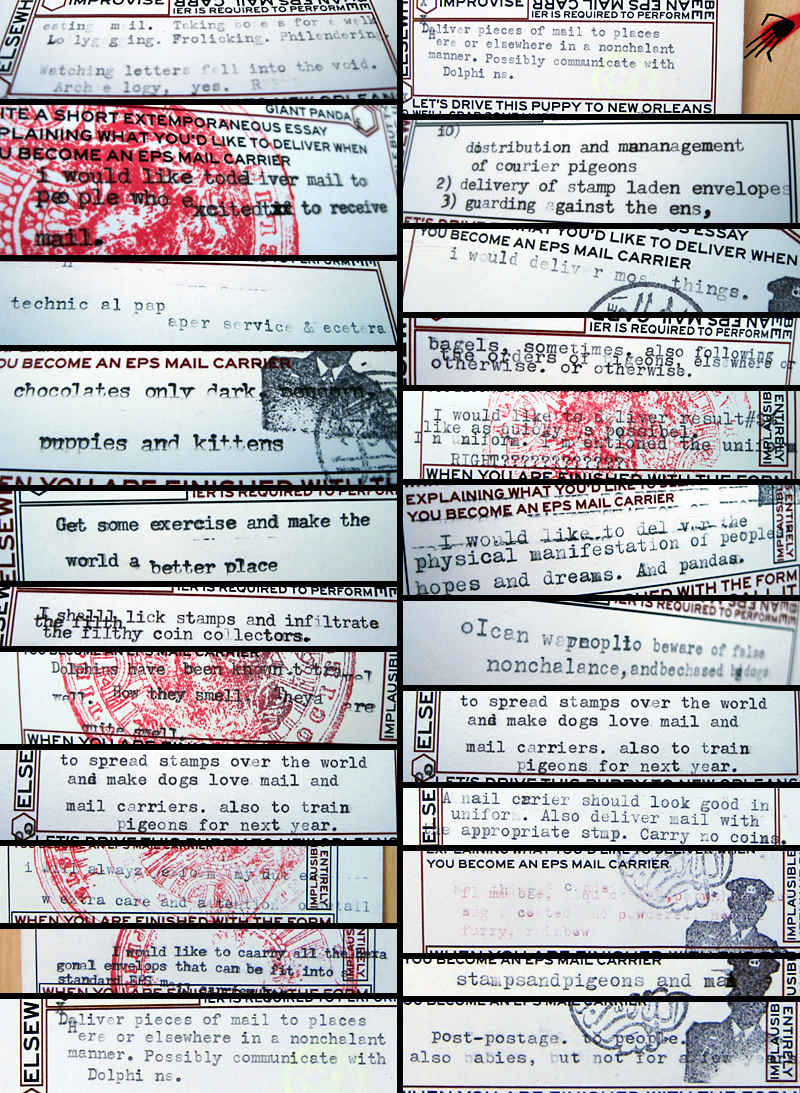 Our concern about the ENS infiltrating the event was paramount. Flyers were issued. Flyers solve problems.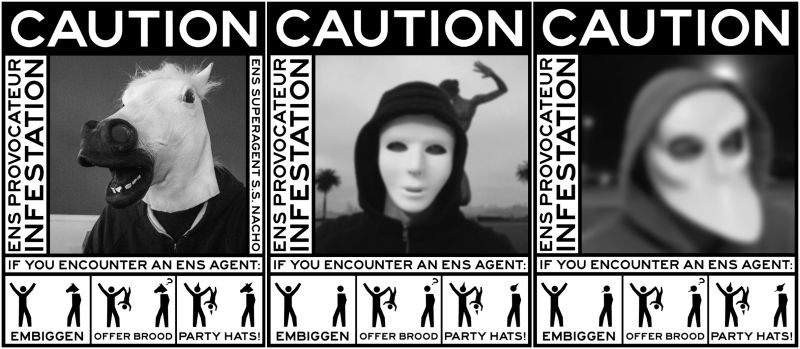 What we hadn't planned on was that the ENS would be able to just strut about in the open, blending in with all of the other masked revelers. There was much embiggening that night. At one point we saw ENS Superagent S. S. Nacho embrace a unicorn. A damned unicorn.

For those who were able to get past the harrowing ENS blockade, EPS agents were there to stamp applications.

One EPS mail carrier applicant was kind enough to forward along this ENS flyer which they were apparently distributing during the event. Never trust flyers. Flyers are filled with lies.