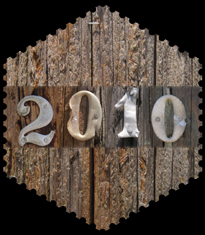 2010 November 30. Museu De La Miniatura & Philatelic Collection of Andorra. Andorra.
Andorra is home to the Museum of Miniatures, a collection of "microminiature" artworks created by Nikolai Siadristyi.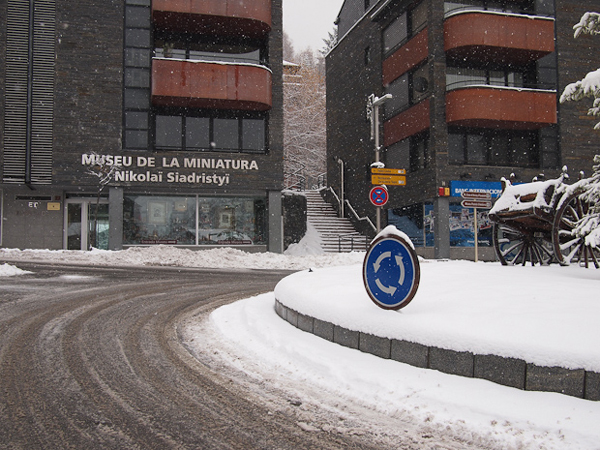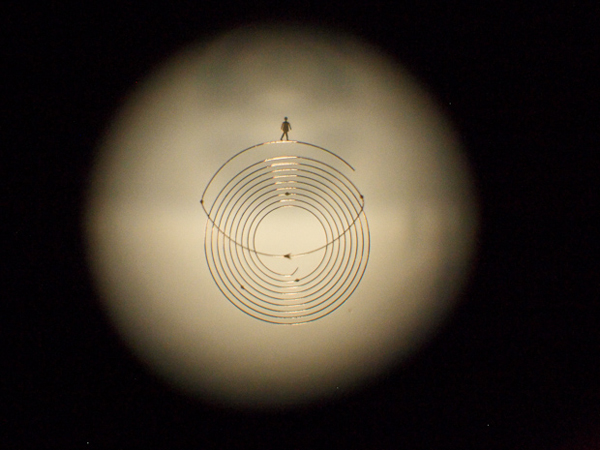 The winter scene depicted below is a relief carved into a grain of rice.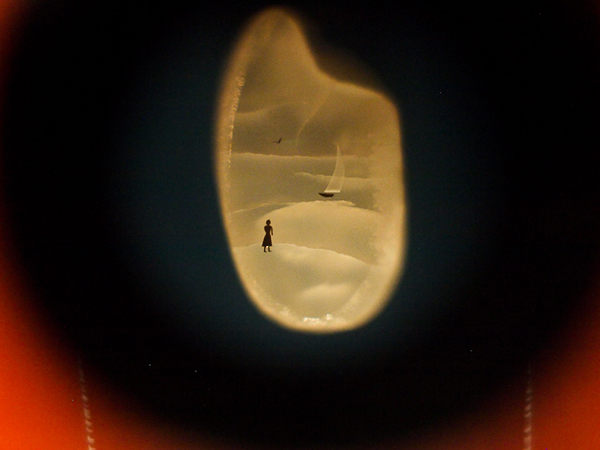 The stamps distributed at the Andorra stamp window. The cylinder holding the rose is one strand of hollowed-out human hair.

A place setting made of gold on a crystal of sugar.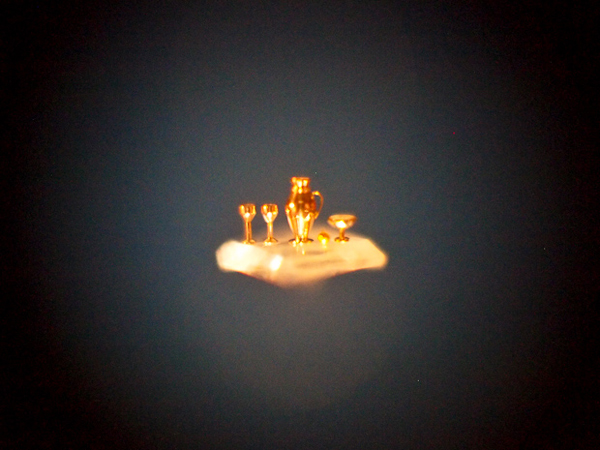 A watercolor of a rose on a seed.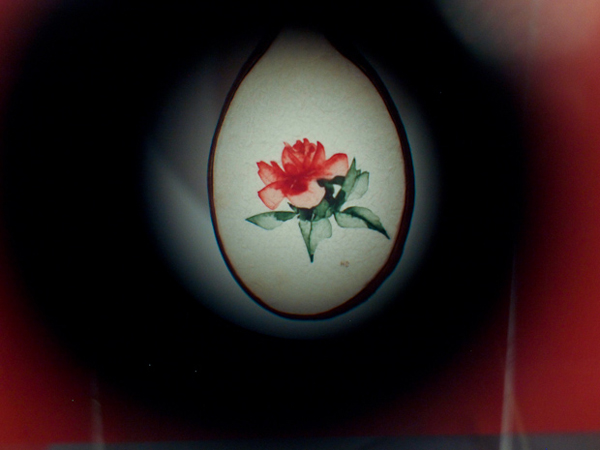 Birds in a nest carved out of a poppy seed.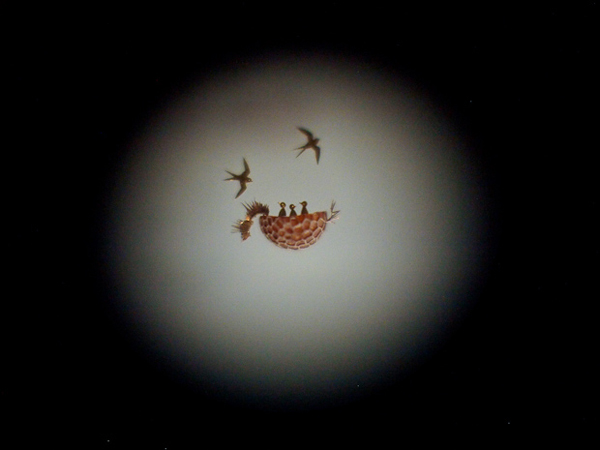 A carving of a wolf and grapes in a grape seed.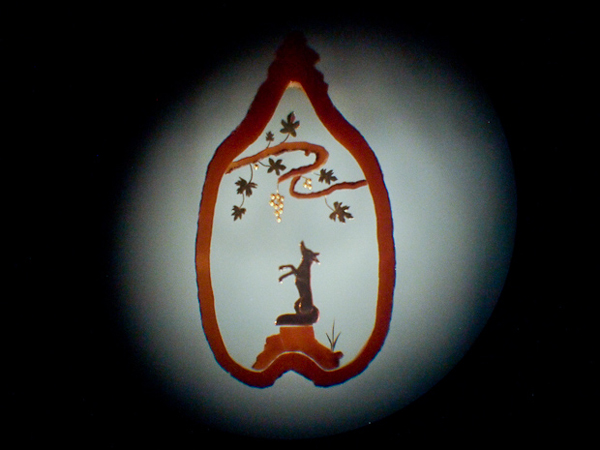 A relief of the pope.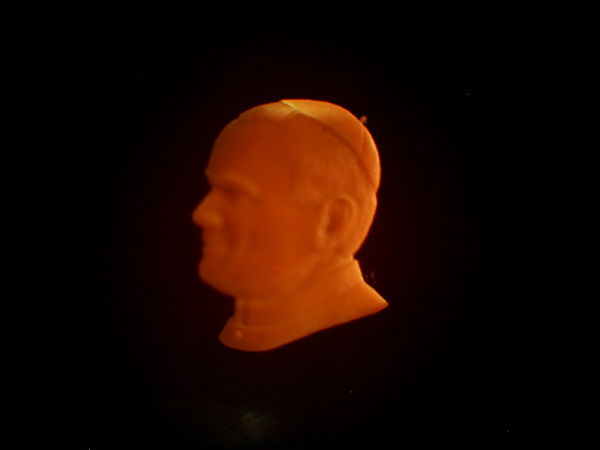 Three camels, a pyramid, and a palm tree in the eye of a needle.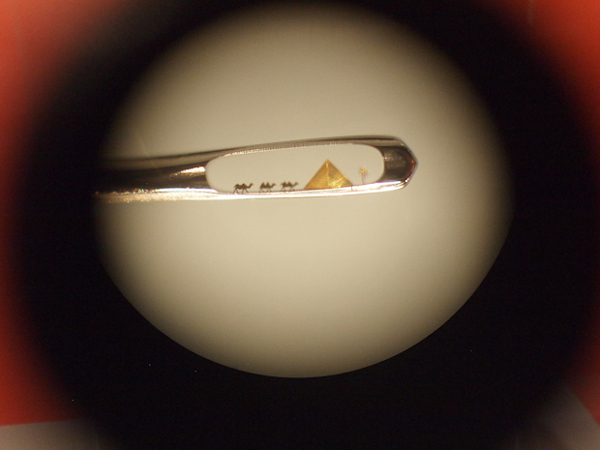 Then, down the street to the Philatelic Collection of Andorra, which contains every Andorran stamp ever, as well as presses for making stamps, post office chops, mailed letters from decades past, a replica post office, and amazing sheets of facts.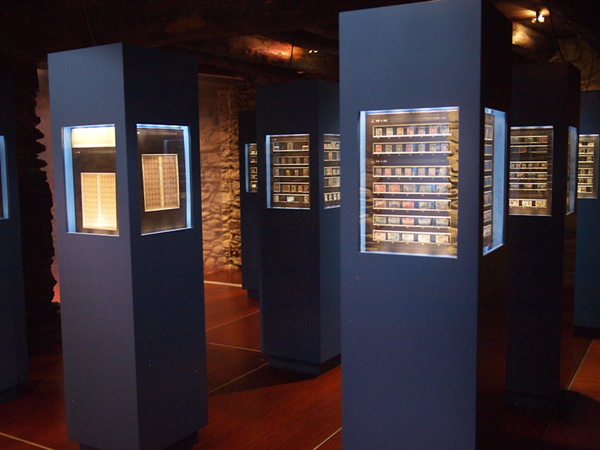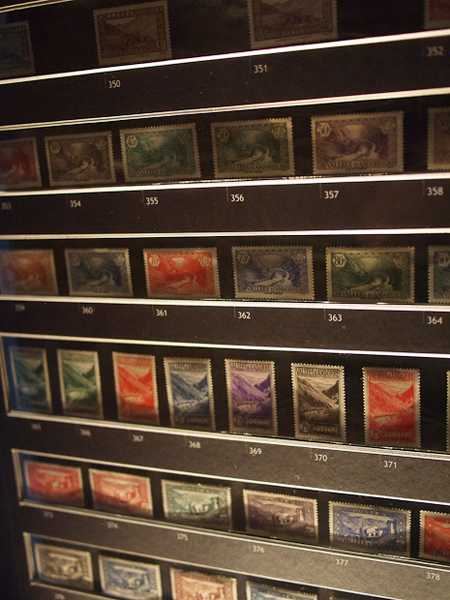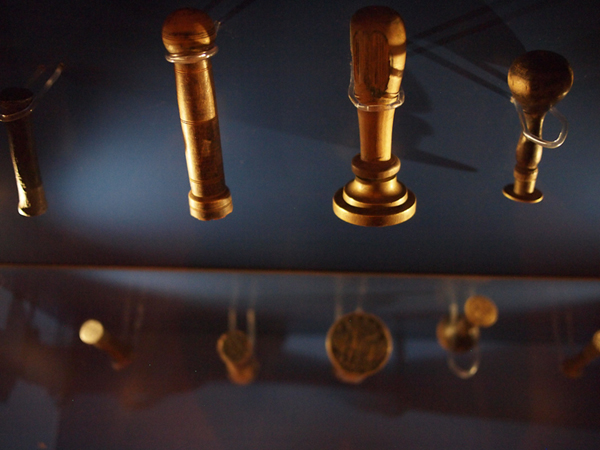 Then suddenly ... without warning ... Invasion: Andorra!