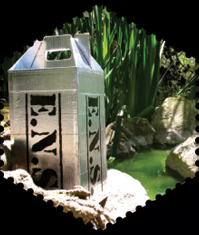 Our intel on the ENS is sporadic and sometimes flawed.
We need more intel. The best way to do this is hide within their
ranks (ENS staff profiles here). The more EPS members
we have in the ENS, the safer it is for us, and the more
information we can pull out of them. The application page is
(ENS LINK BE ALERT) here. Gather intel. Report back.
---
EXHIBIT A: DATA NICKEL

The Data Nickel directory. This was retrieved from
a botched/interrupted "Coinchalance" ritual at the former Transbay Terminal
site on June 7 2010.
---
EXHIBIT A.125: COINCHALANCE FALLOUT MEMO

ENS President Breen's July 5 2010 memo RE: aforementioned "Coinchalance" ritual (click to view/download PDF).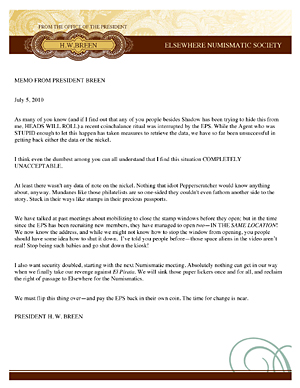 ---
EXHIBIT A.25: SIXPENCE MEMO

Breen desires a sixpence coin to enact a "Coinchalance" ritual (click to view/download PDF).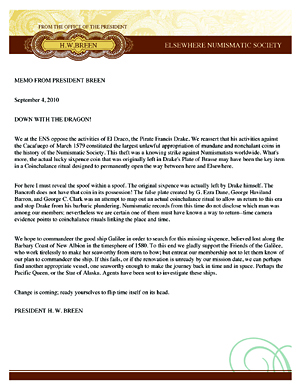 ---
EXHIBIT A.5: TIME CAMERA ANALYSIS

These photos relate to the previous ENS memo. (click for larger).
---
EXHIBIT B: FLYERS

Flyers
FLYERS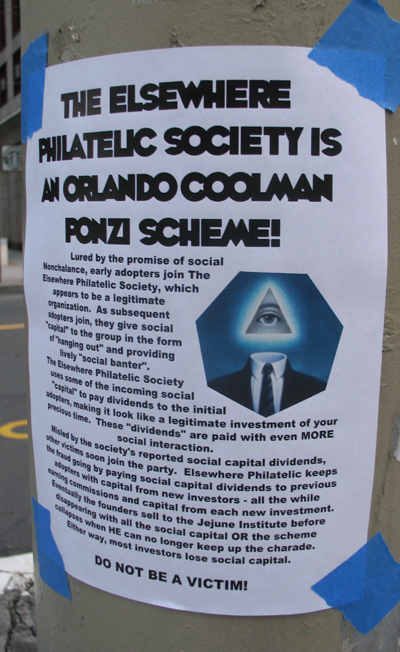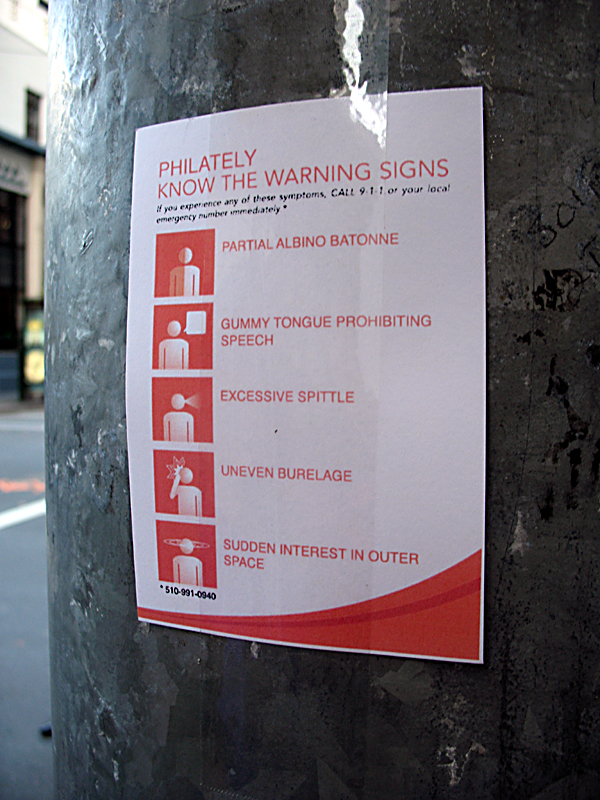 ---
EXHIBIT C: ENS AGENT

Have you seen this ENS agent? She/he was spotted at the second above-ground meeting
pedaling away on a musical bicycle from an aborted "Coinchalance" ritual,
leaving behind the aforementioned Data Nickel along with several other coins.
He/she was then spotted on (most likely) the same bicycle at the 101010 ceremony.
Subject dressed totally in black. Bicycle also black.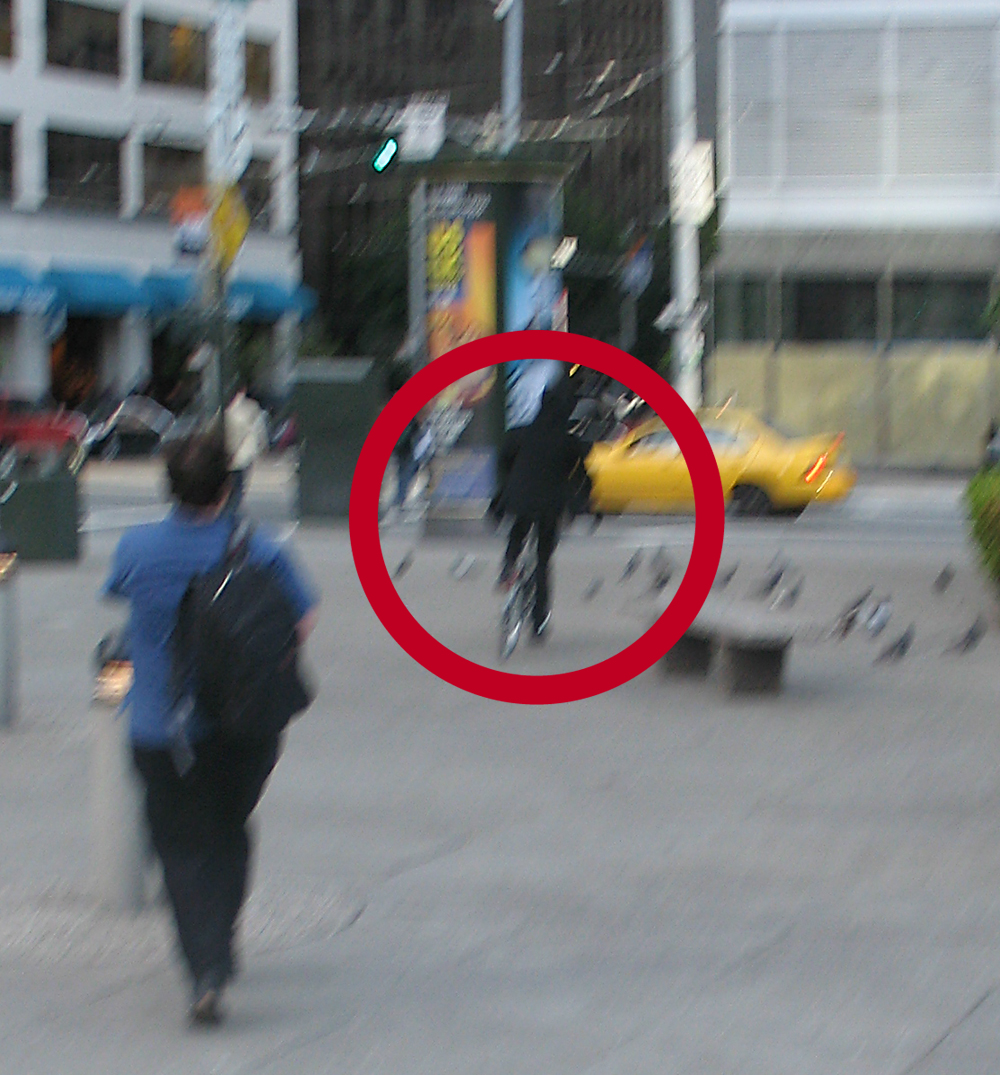 have you seen
---
EXHIBIT D: 101010 MEMO

An (ENS LINK USE CAUTION) ENS memo describing the properties and
logistics behind the intercepted Binary Coin handoff on October 10, 2010.
---
EXHIBIT E: 101010 COURIER

While EPS members were examining a submerged, locked case at the Wave Organ,
an ENS agent appeared on a non-musical black bicycle and then quickly sped away.
He is circled in the photo below. He may or may not be the same agent encountered at the second meeting.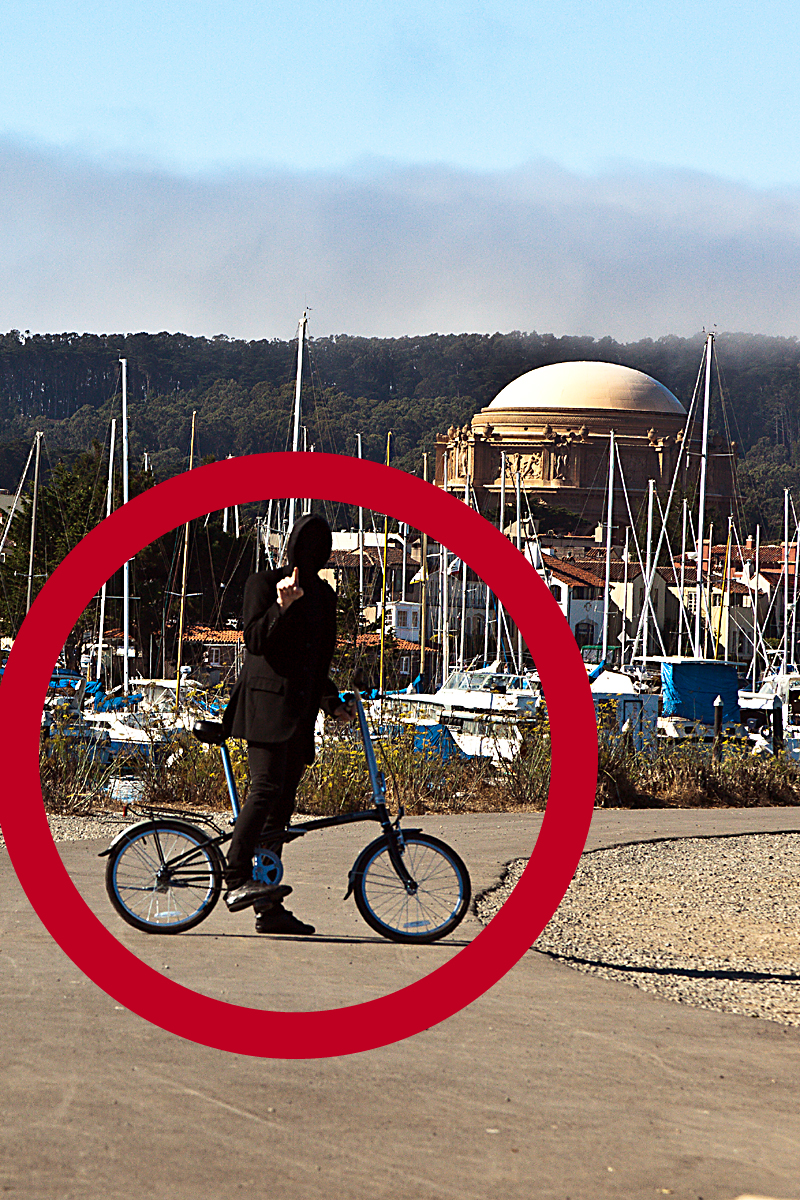 ---
EXHIBIT E.5: MARCH 21 2011 PRE-SEMINAR MEMO

Breen explores his soft side (click to view/download PDF).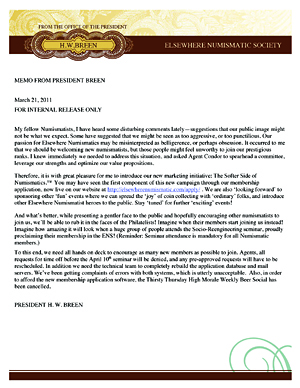 ---
EXHIBIT F: THAT SAME AGENT (OR IT COULD BE ANOTHER AGENT) WITH ANOTHER
PERSON WHO IS ALSO AN ENS AGENT (PROBABLY)

EPS member Duckstabd attended the Jejune Institute Socio-Reengineering
Seminar on April 10 2011 at the Hyatt Regency, and spotted ENS agents
near a grotesquely-large jellybean, looking down on the crowd. They are circled in red.
I mean, it would take you like five years to eat that thing.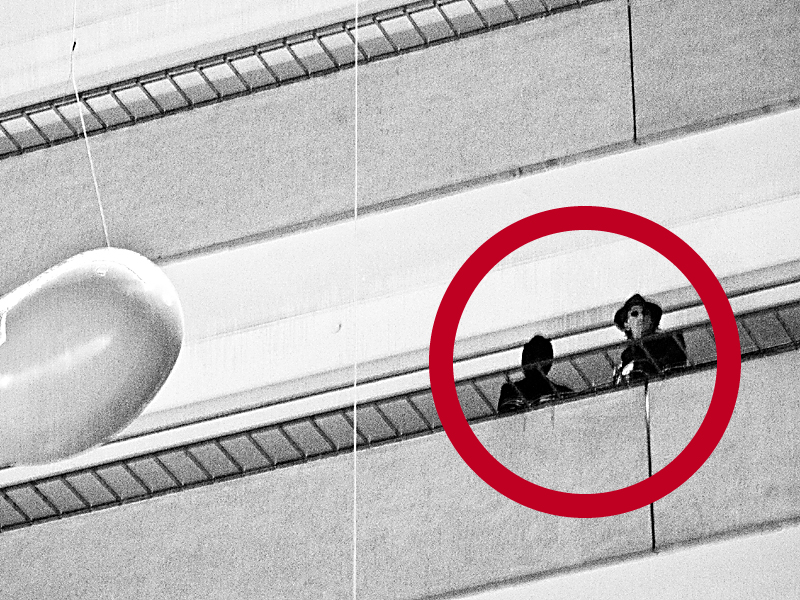 getting nauseated
---
EXHIBIT G.5: LOST HORIZON NIGHT MARKET INFILTRATION (INFILTRATION!)

EPS intelligence put out three informative flyers on suspected ENS agents
known to have infiltrated the November 10 2012 Lost Horizon Night Market.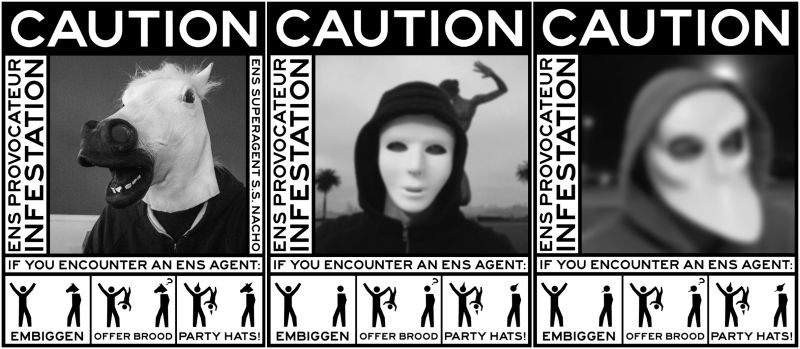 And lo, ENS agents did somehow squirm through perimeter security ...

... apparently they were trying to distribute flyers of their own at the Night Market. Flyers.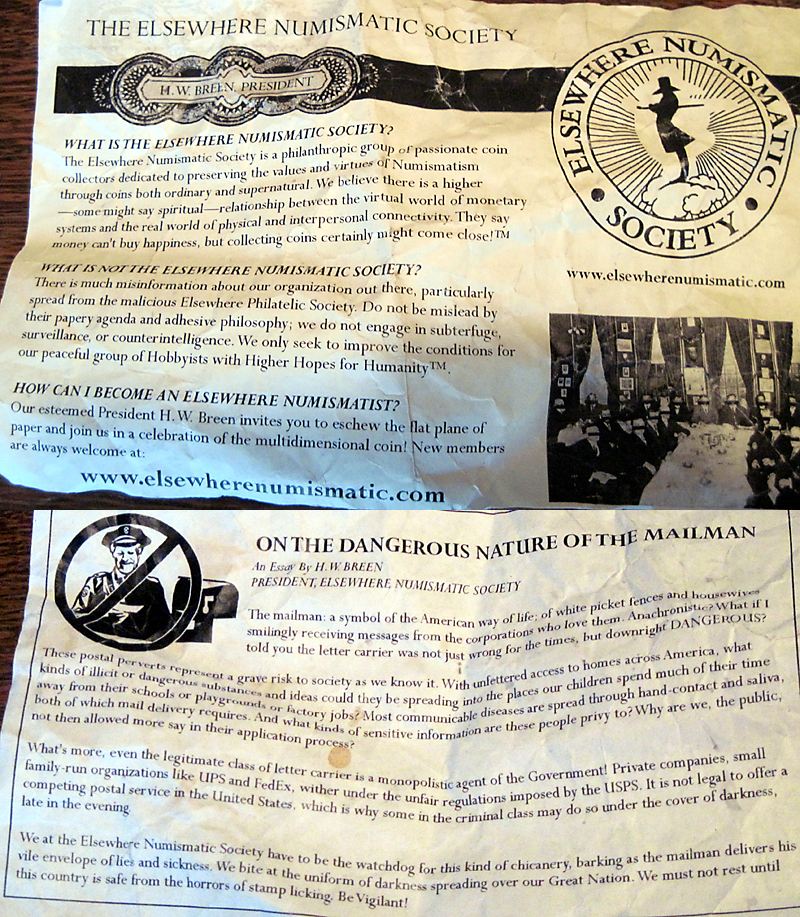 Why do they all have black bars over their eyes?
What are they hiding from?
Or are they blinding themselves to the TRUTH.
I think it's a little of both.
Or one or the other.
---
EXHIBIT H: CHINESE NEW YEAR EVENT

More details on this shocking situation here.