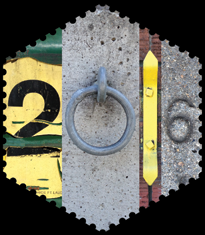 magazine • ladybugs • loyalty • typewriters • st. stupid's • atlas obscura • distance go!
paris • aeolian day • passports • marching bands • mask • kiosks • kites • tiny • logjam • forest
2016 January 3. Starting off 2016 right!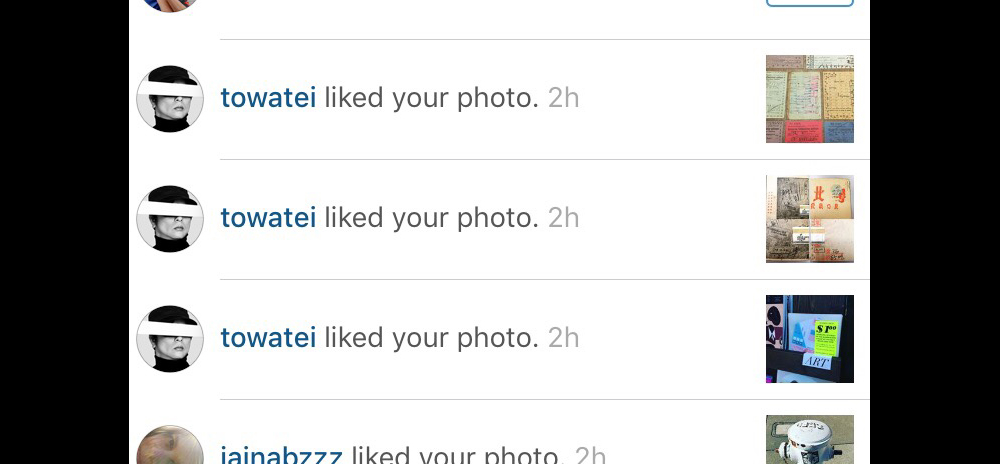 2016 February 8. Occasionally actual print publications push print items about the EPS. The San Francisco shadow society article is exactly one of these.



2016 February 14. A "Romantic Woodland Stamp Window" in the Oakland Hills. EPS members were visited by a giant, friendly ladybug and were asked to observe hundreds of busy, smaller ladybugs in the wild getting wild. Please see Ladybug Hotel for more details.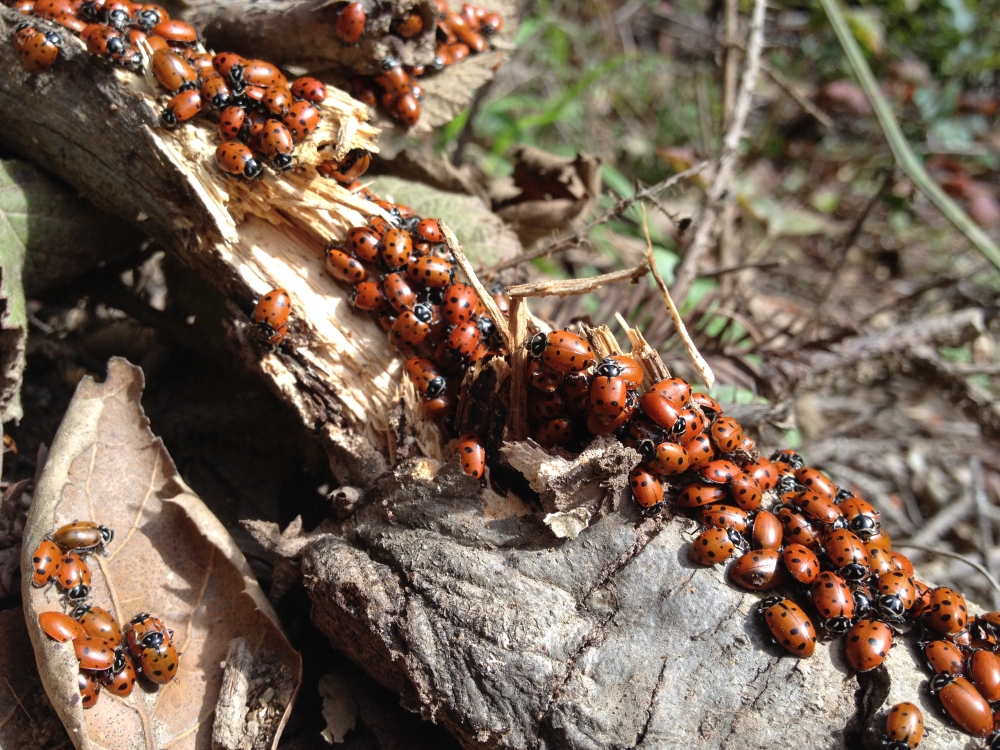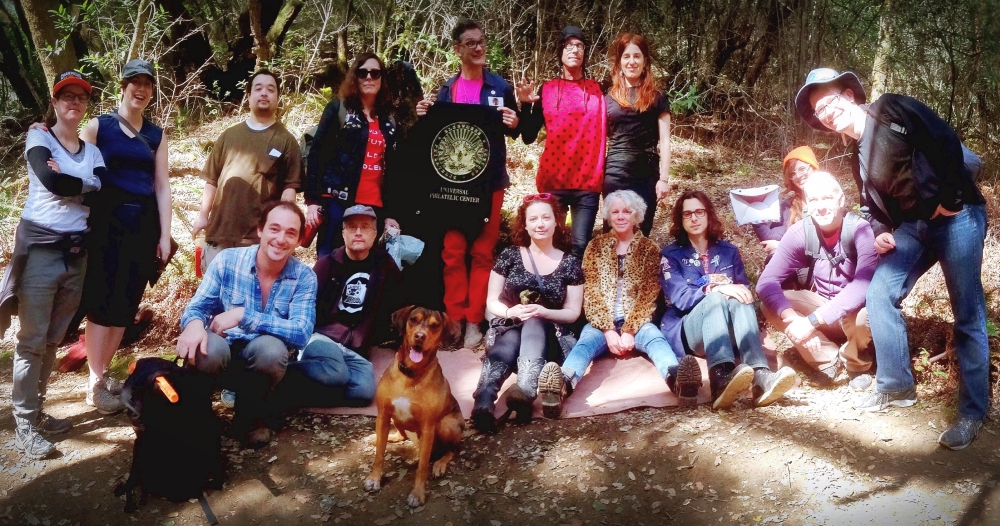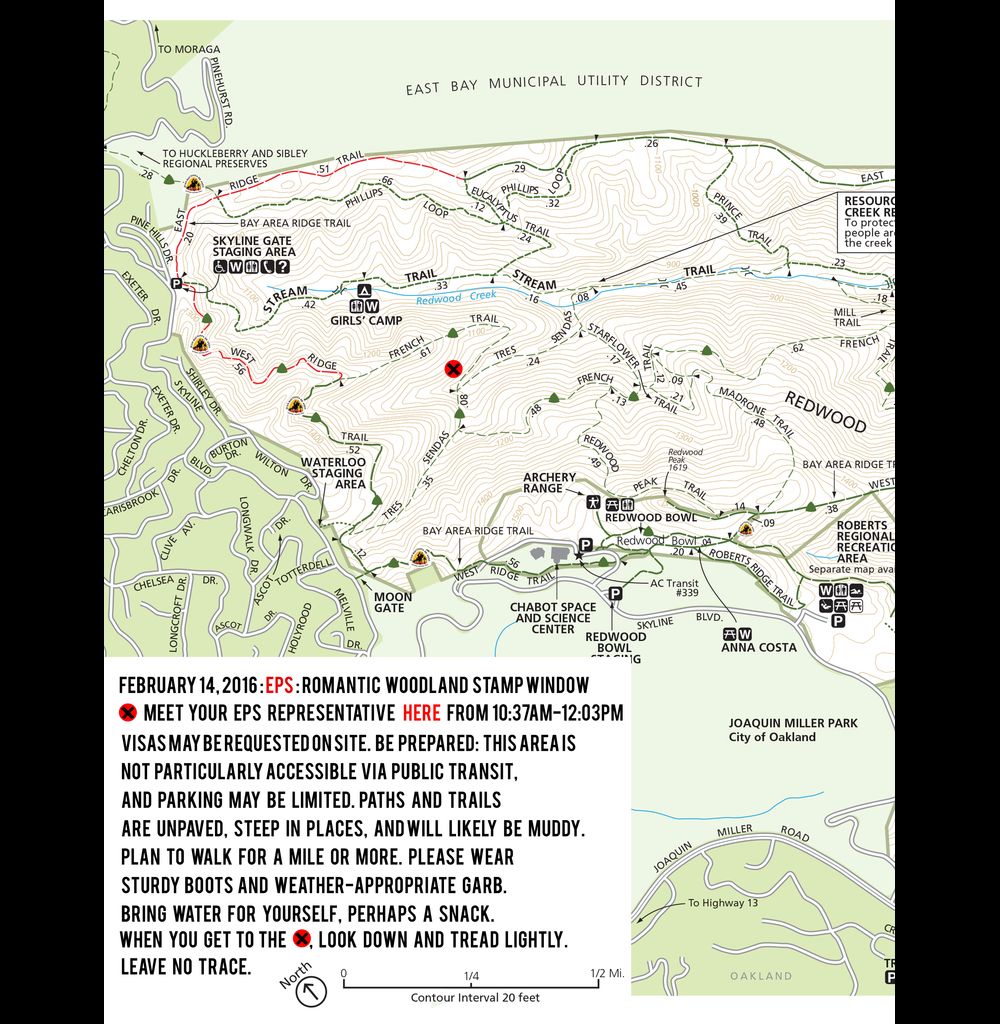 Billy attended the event and was kind enough to distribute a small assortment of delicious chocolates to members.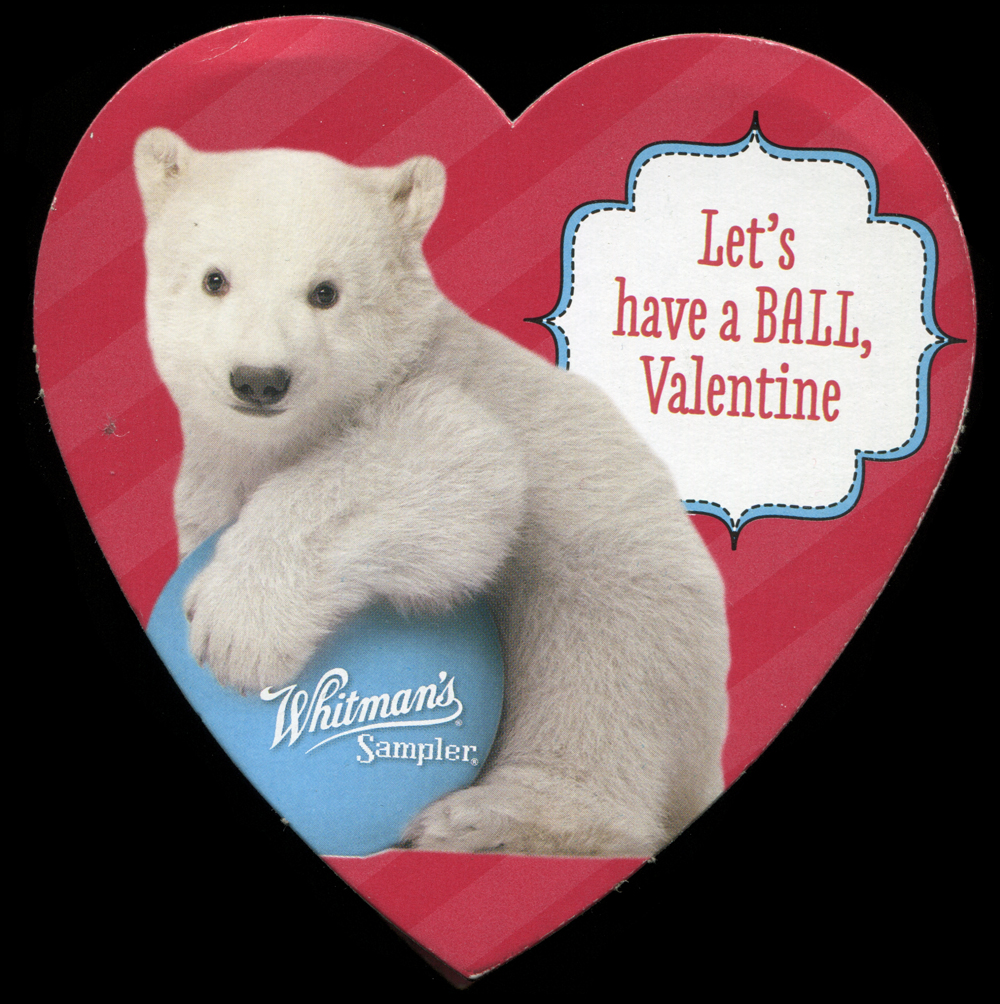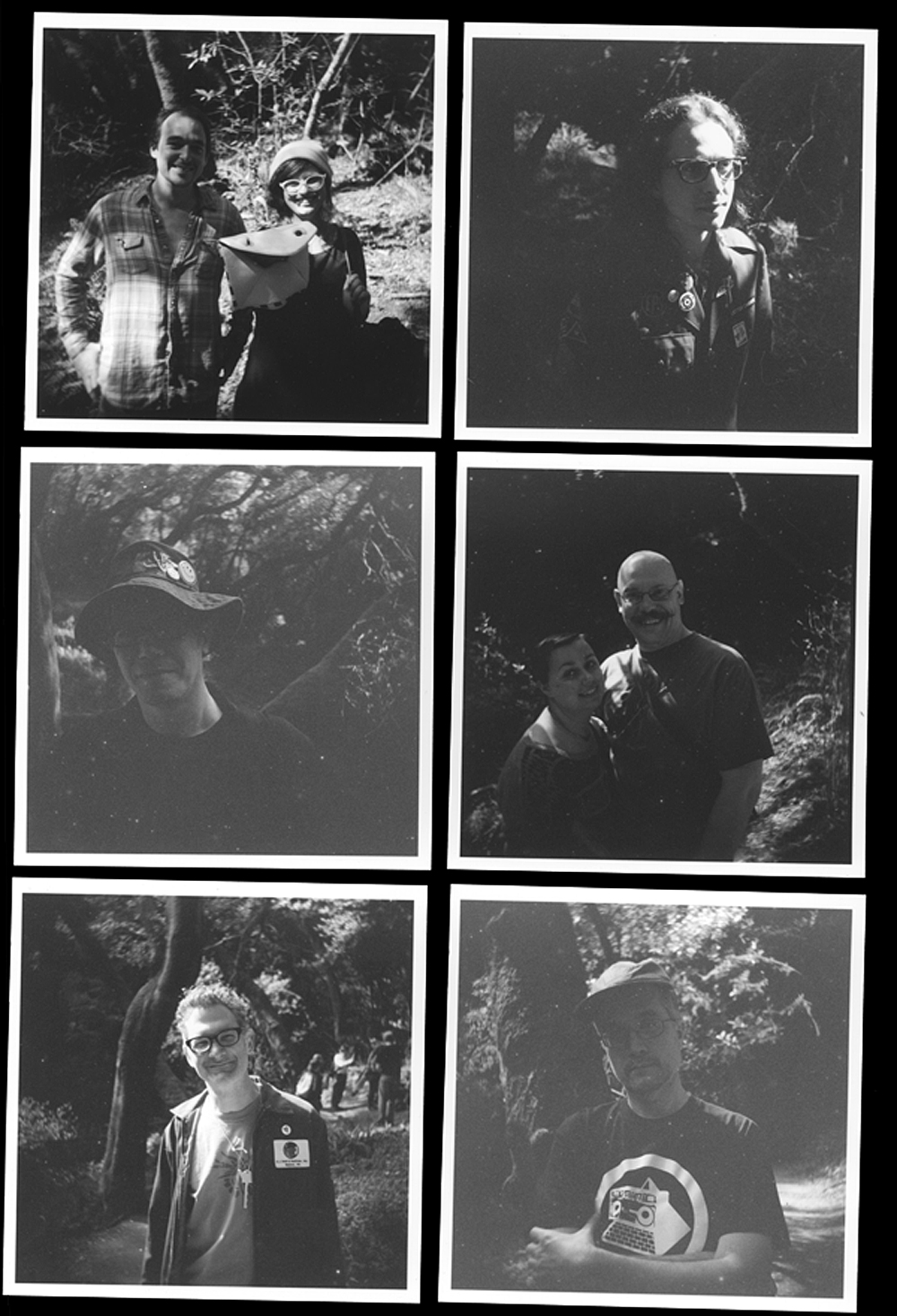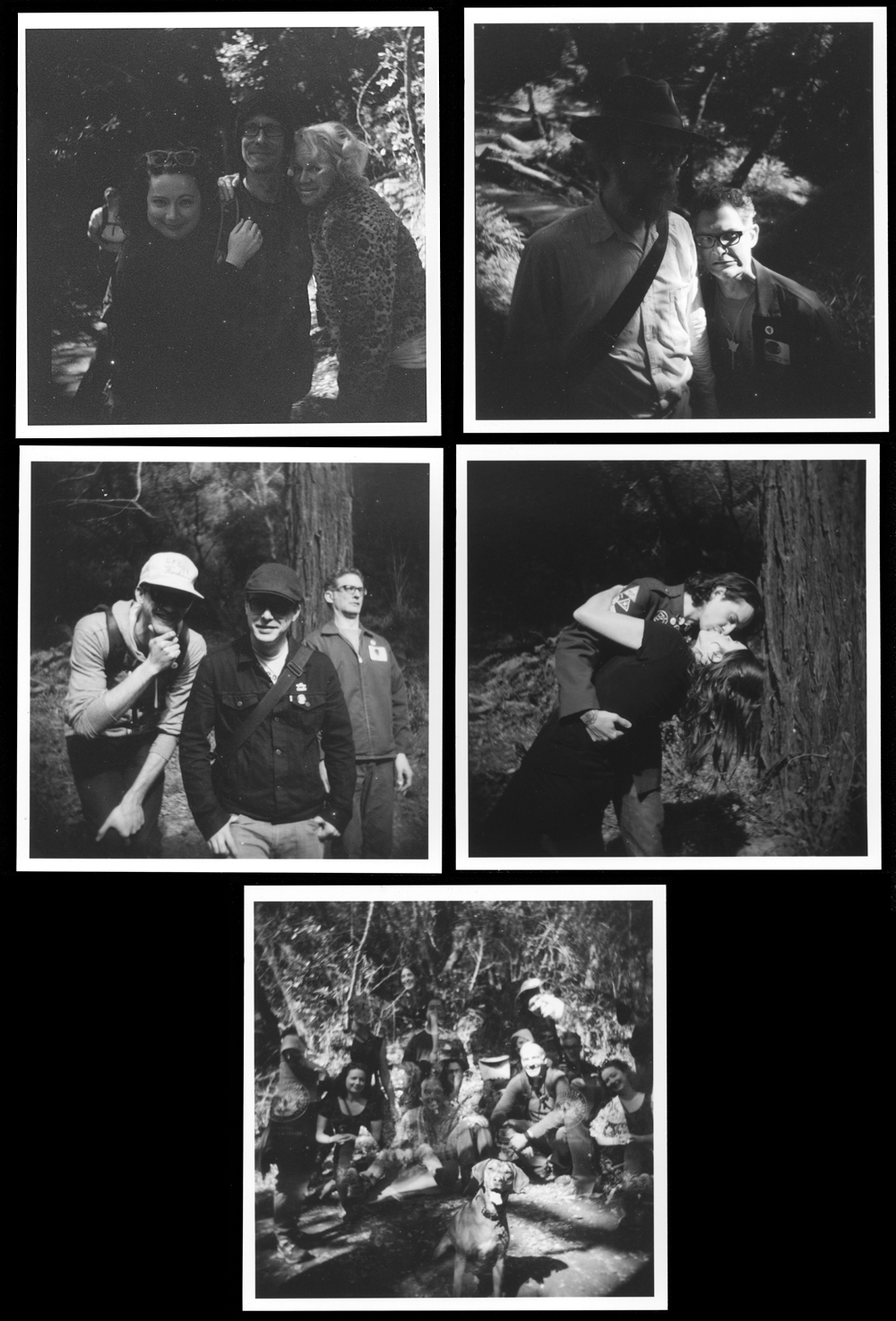 2016 March 4. A newly-minted EPS member makes an observation about the conditions surrounding the membership stamp.



2016 March 19. California Typewriter. EPS members were asked to fill out a form utilizing typewriters made available by California Typewriter. The form itself was a bit mangled by StarTELEWEB during the composition process. At some point the amount of money the EPS is saving by using them probably should be compared with the quality of the goods and services we are receiving.
b/w photos: Dr. Professor
2016 April 1. St. Stupid's Day Parade. As in previous years, Elsewhere Philatelic Society members who attended the St. Stupid's Day parade received a "Broad Daylight" stamp for the hallowed "R E S E R V E D" section of the passport. It was: stupid.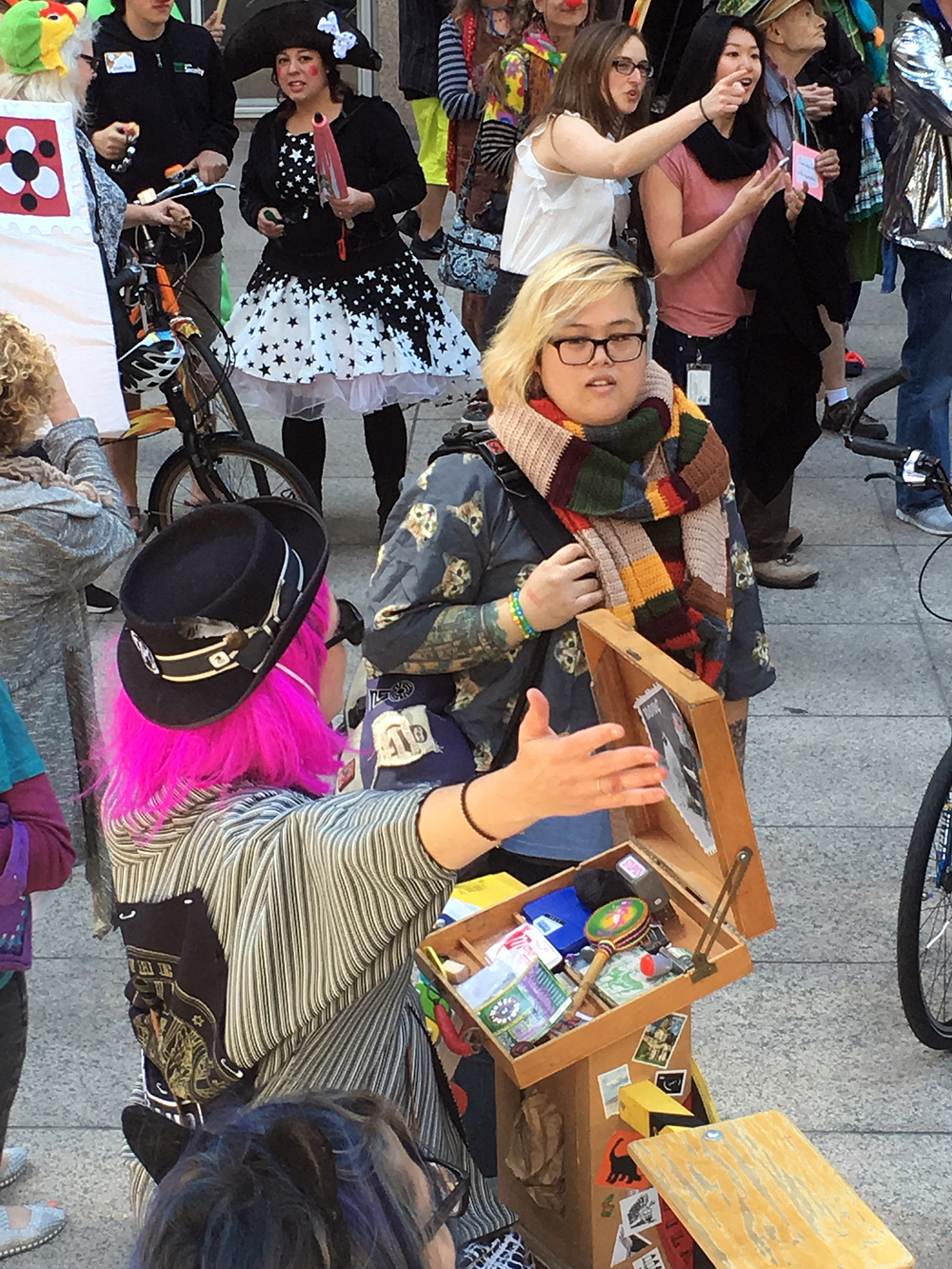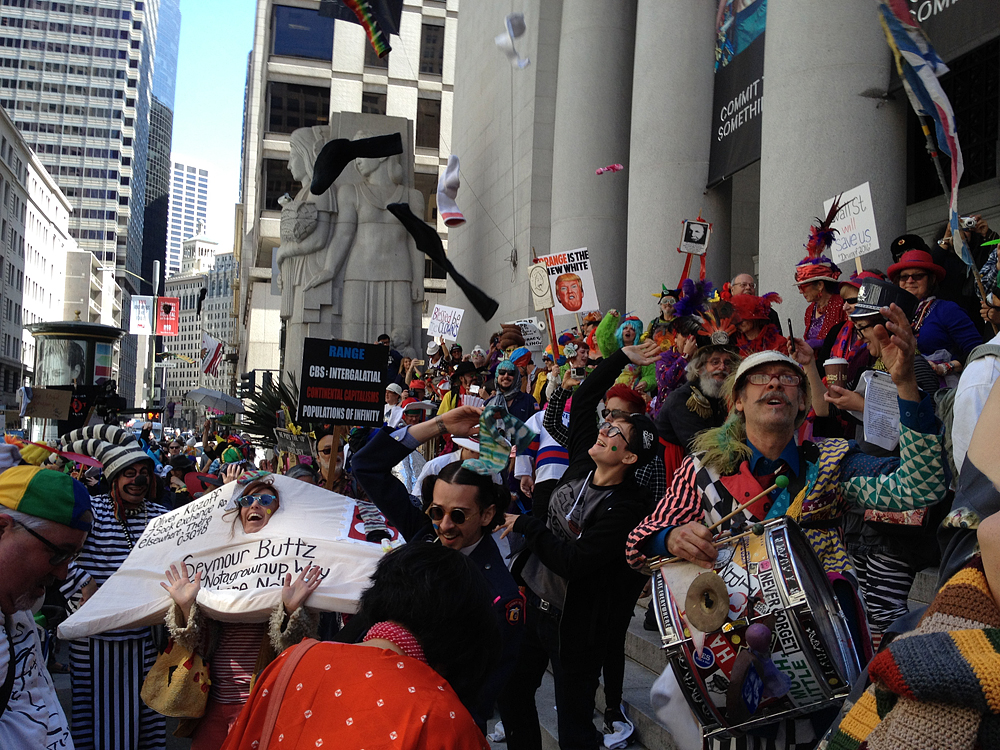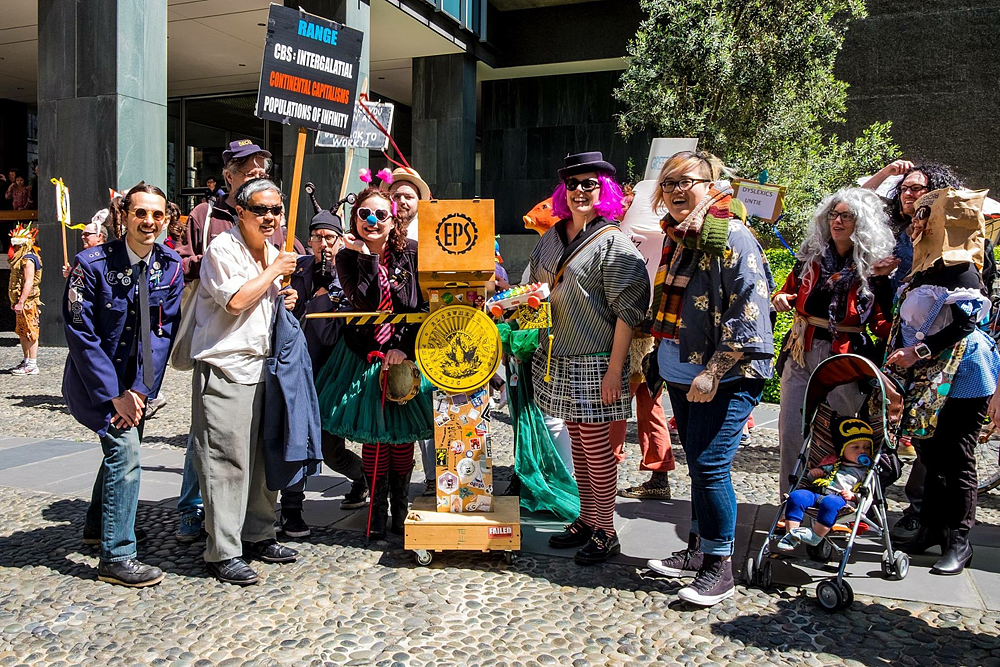 2016 April 16. Atlas Obscura Obscura Day 2016: Berkeley Mail Carrier Training Session. Atlas Obscura sponsors Obscura Day every year and all sorts of amazing events take place on this day all over the world. Check it out! Also, if you have not completed the Berkeley Mail Carrier Training Session, you should. Oh, it's a treat.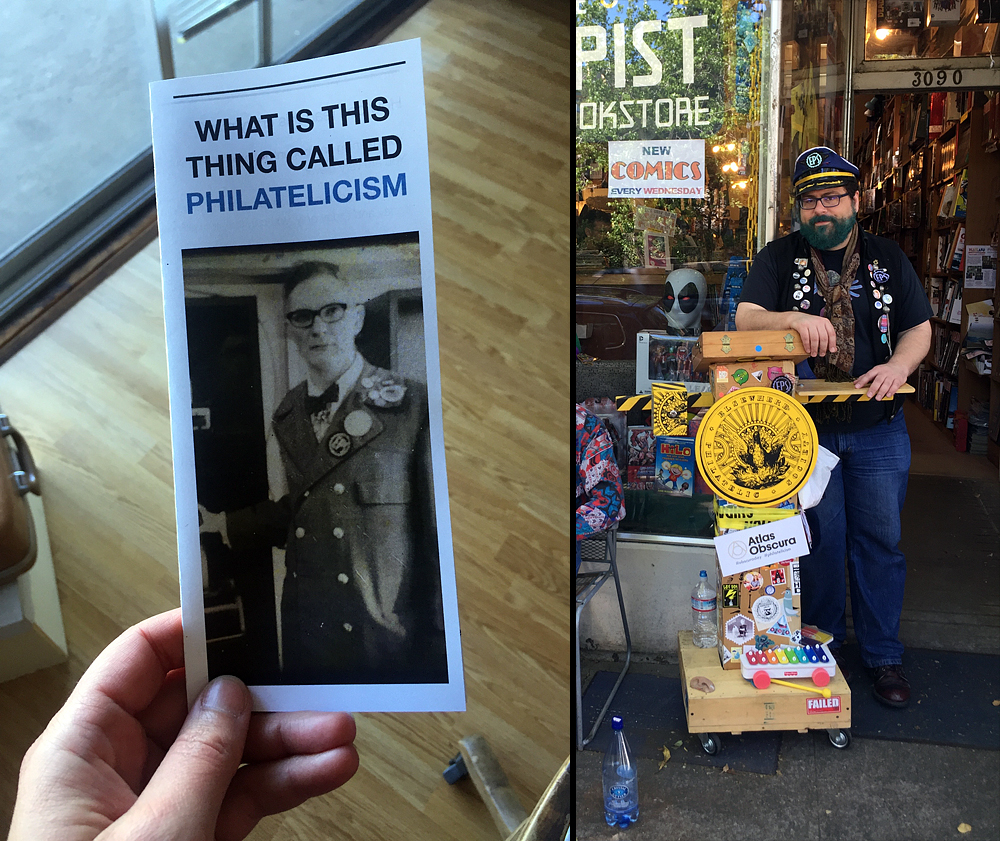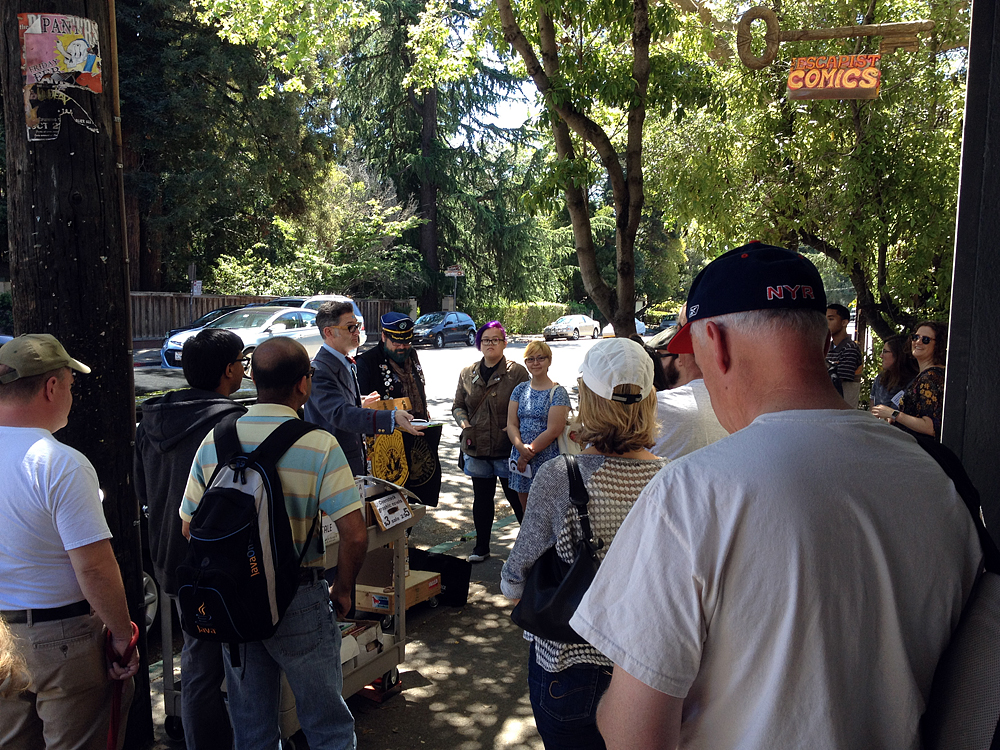 2016 April 16. A nice letter!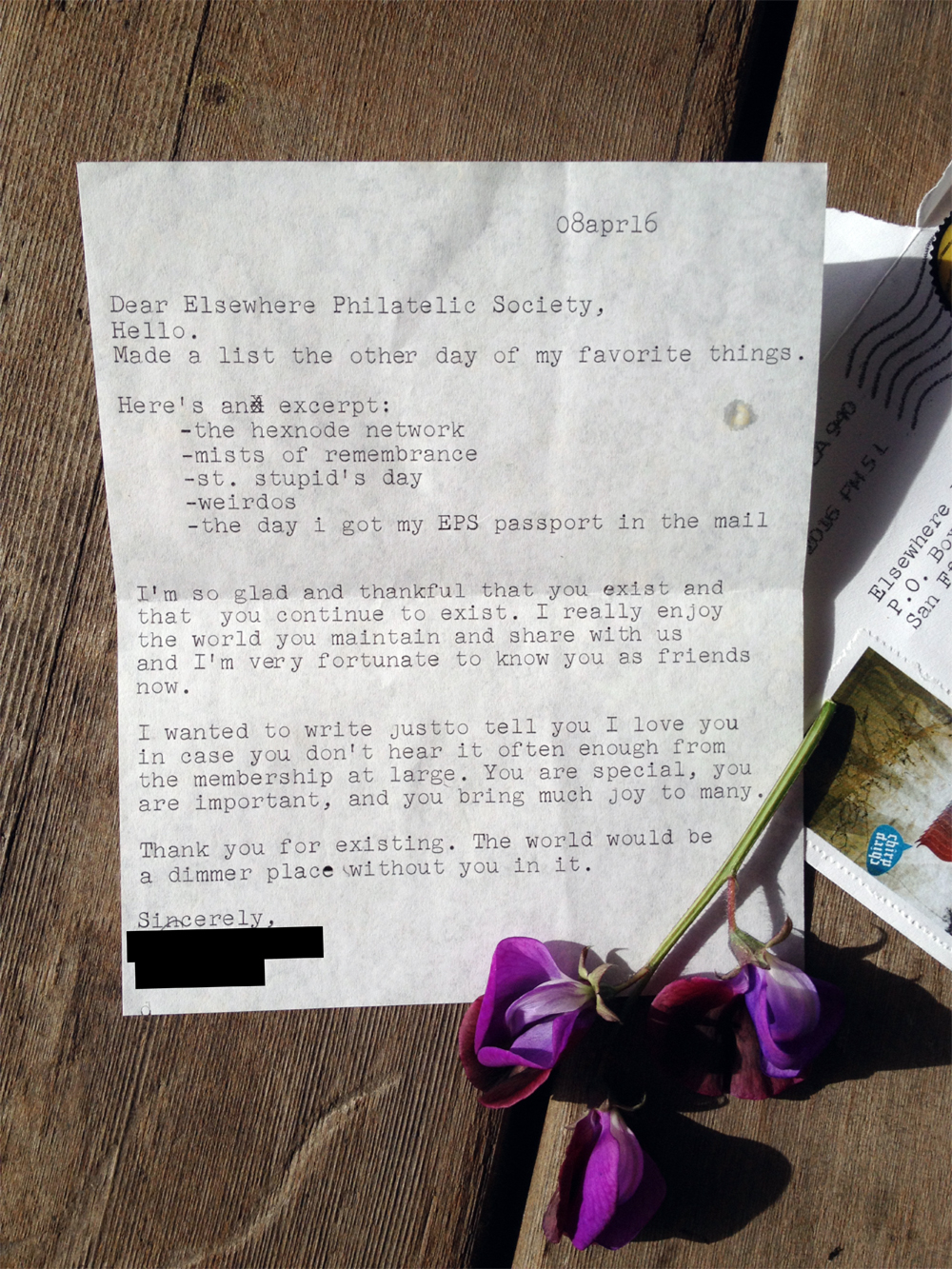 2016 April 27. A postcard from Florida!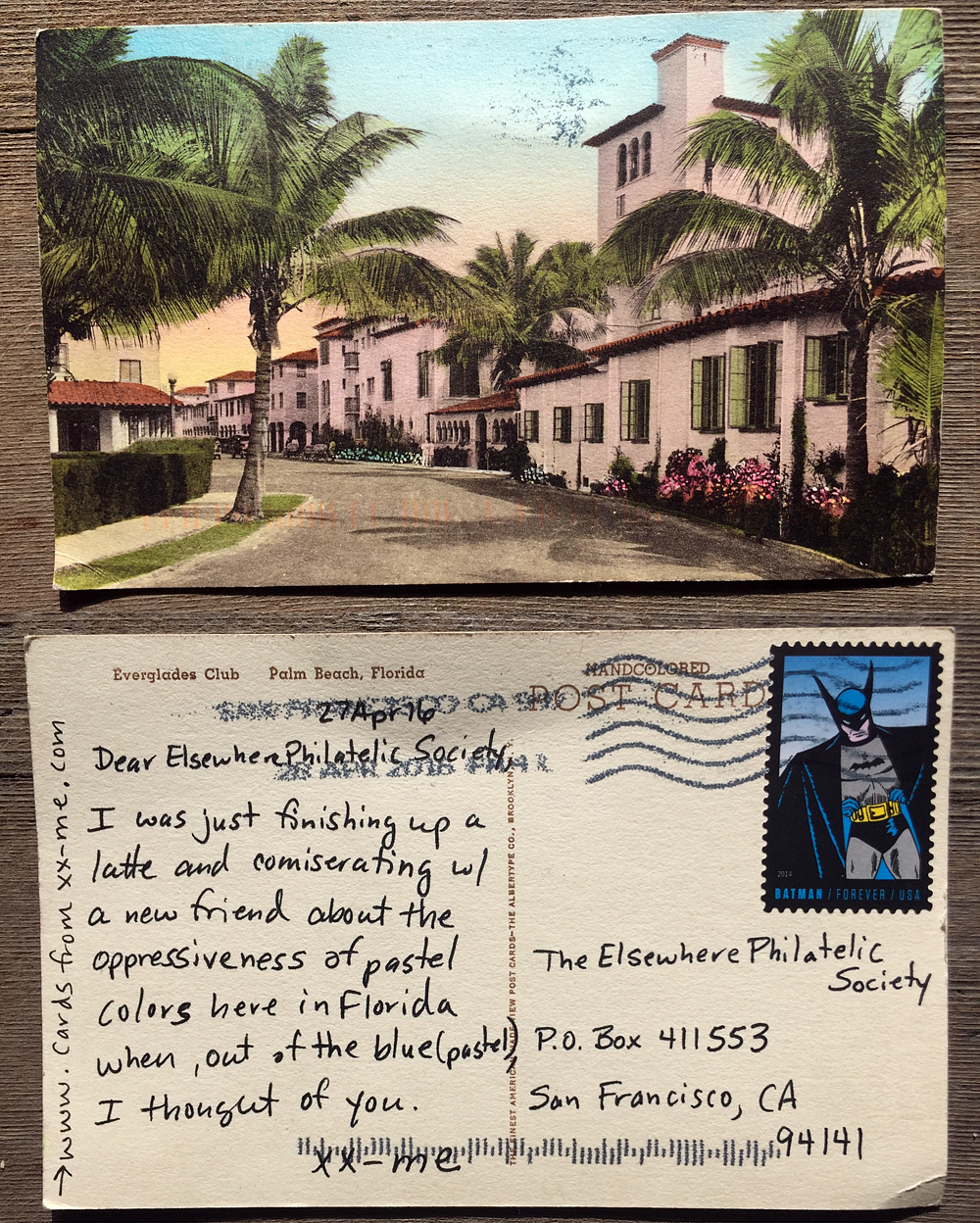 2016 April 30. A watershed moment in the history of the Elsewhere Philatelic Society on this day as a complex stamp window is wholly created and hosted by EPS members. The Distance GO! reserved stamp on the inside back page of the EPS passport became available to members once they completed the philatelic requirements.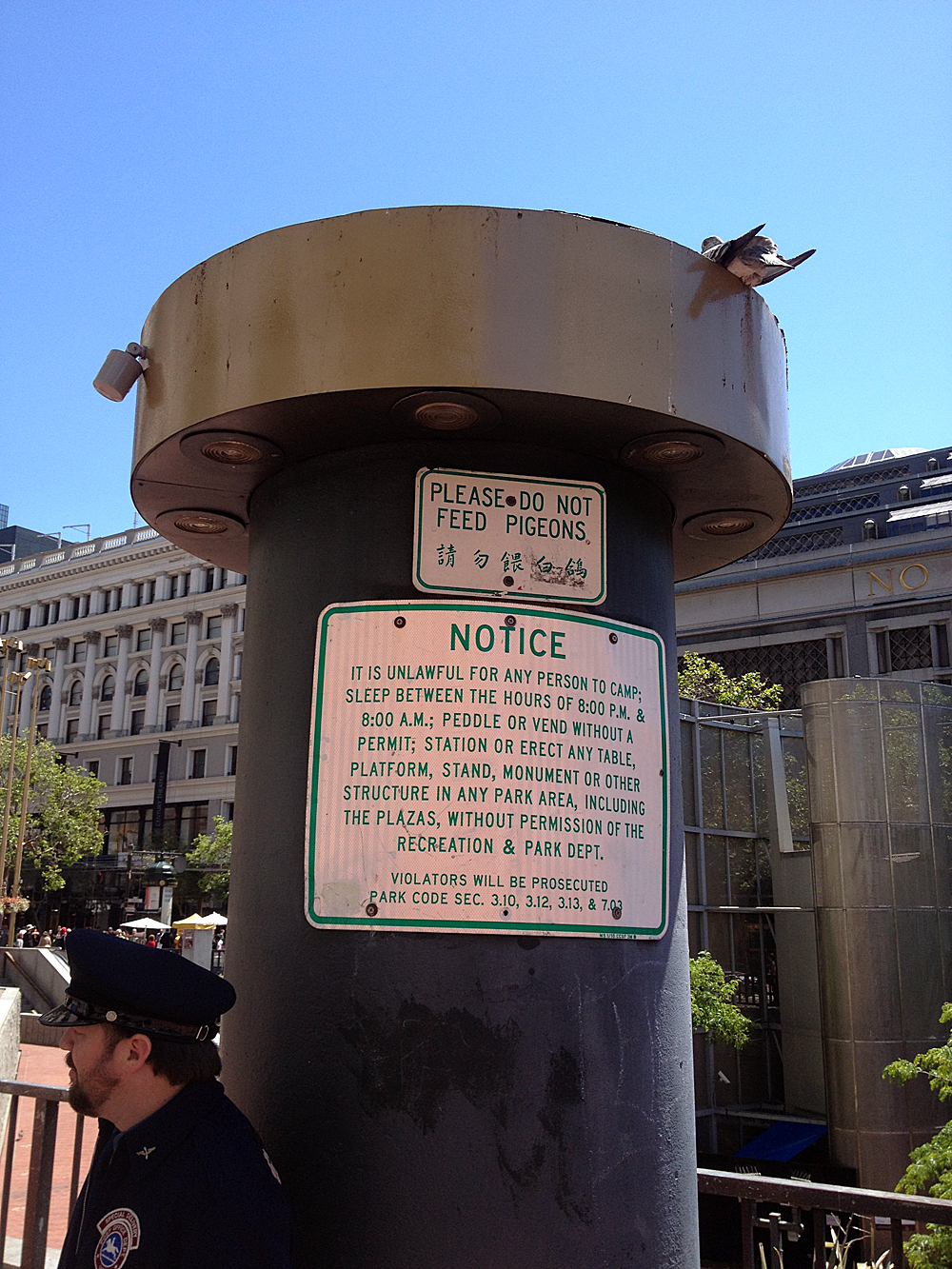 Two very anti-EPS signs at the initial meeting point ... one for Phil ("structure"), one for Jimmy ("pigeons").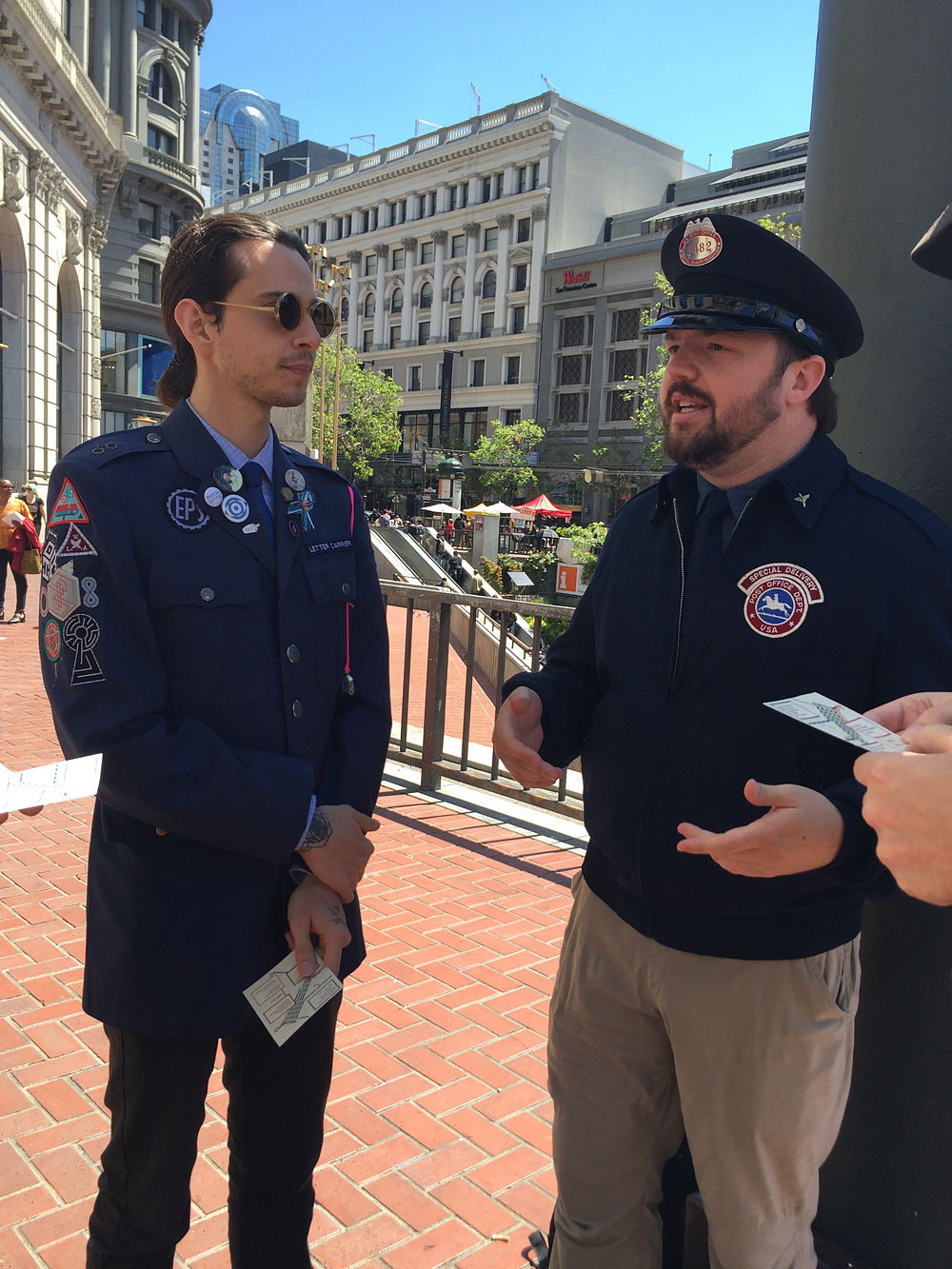 Anthony & Dr. Professor prepping participants for Distance: GO!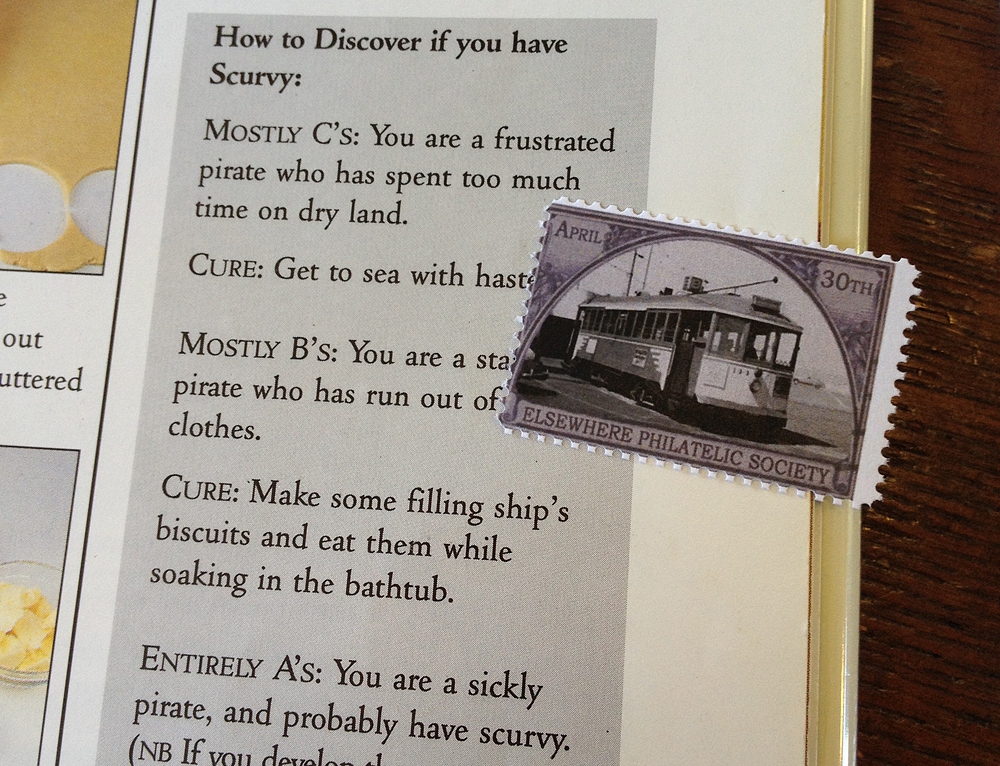 A wonderful stamp, hidden in an essential manual of pirating for pirates.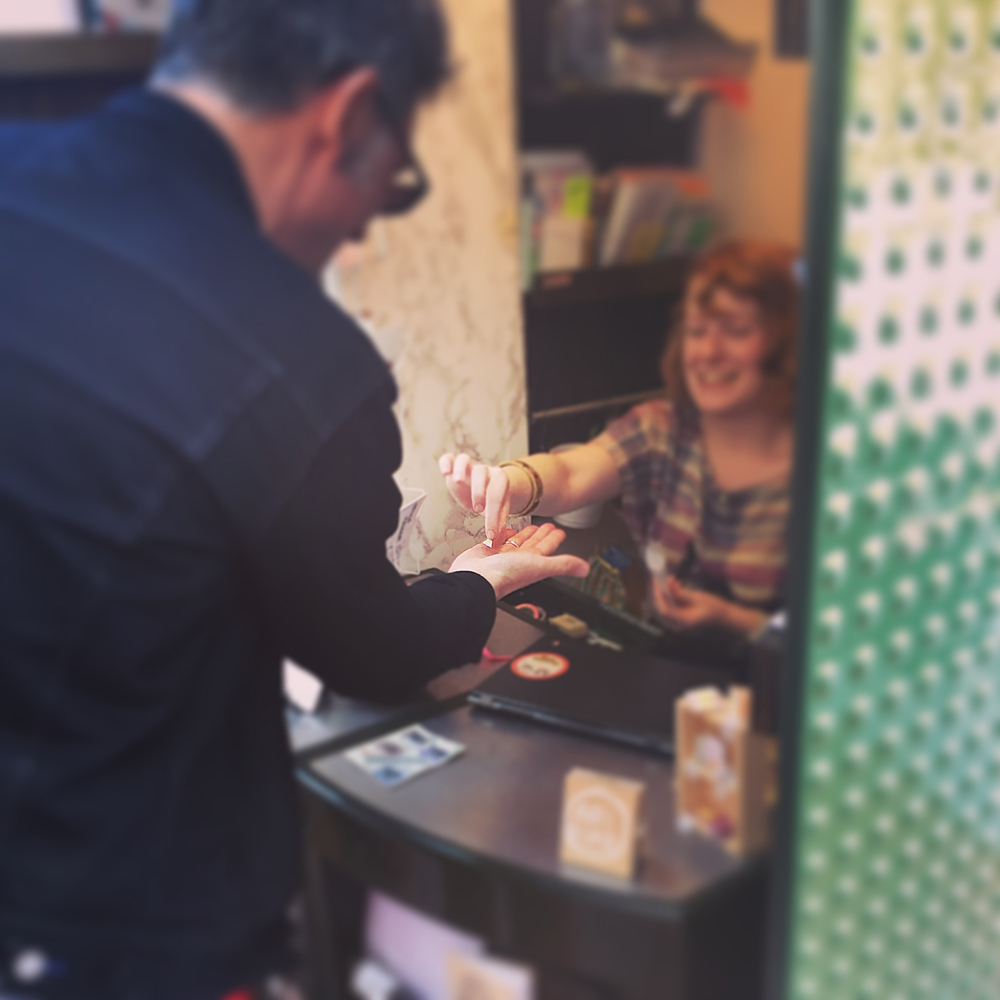 This is a historic, full-circle moment for the Philatelic Society: Mailman Miek receives his Distance GO! stamp from Courtney Riddle of the Grand Newsstand, almost six years after the EPS emerged from the underground and welcomed its first members at a similar Market Street Kiosk. It was a good day for philately.

If you missed today's event, it will be repeated ... next year. Patience is a philatelic virtue.

Lead Design: Dr. Professor  
Collaborators: Anthony, Frequency, Jeslach, Turtle-ish, Tybeck, Wisp  
and special thanks to Courtney Riddle from The Grand Newsstand.

2016 May 3. The Paris stamp window, hosted by maBelle at Melodies Graphiques! Longtime EPS member Baimba visited: "Bonjour! Guys, thank you so much. I feel like this window was almost custom made for me. I skipped work for a couple hours to go check it out. It was great to meet another EPS member, in Paris ! The stamp is beautiful. I did not use my passeport in a while, so it brought back some nice memories."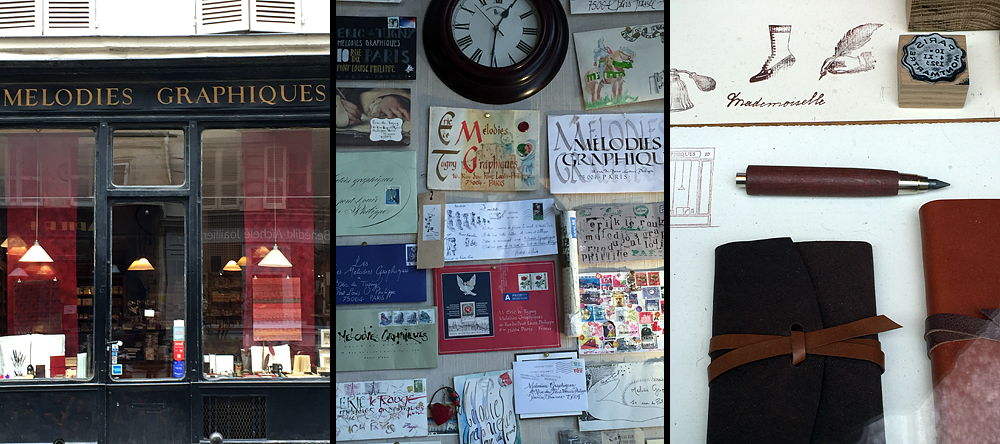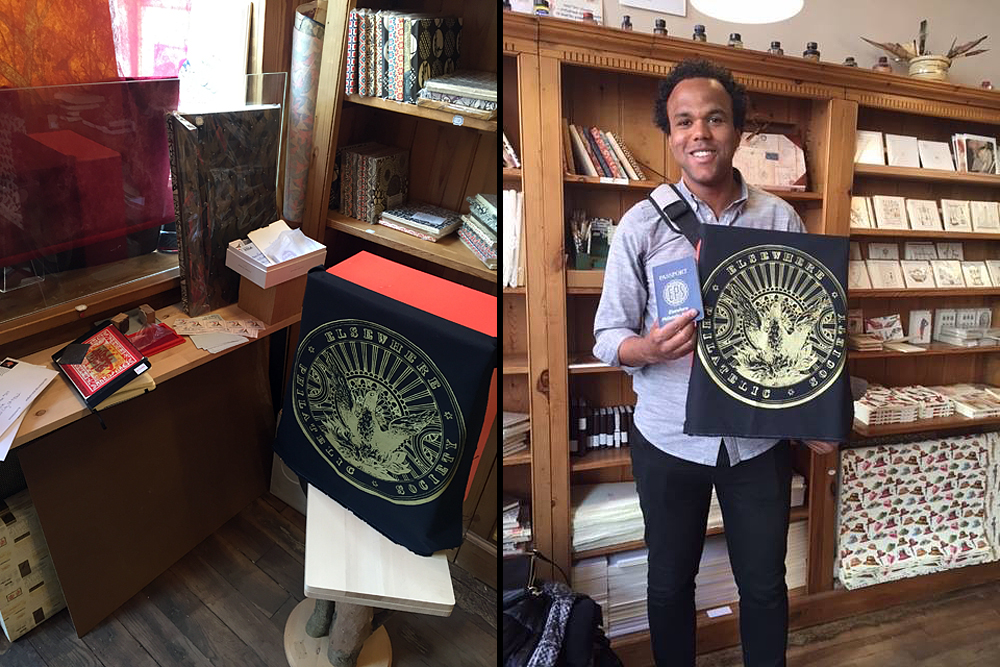 2016 May 15. Aeolian Day stamp window. The EPS gave away a unique Aeolian Day stamp to members and lucky passers-by!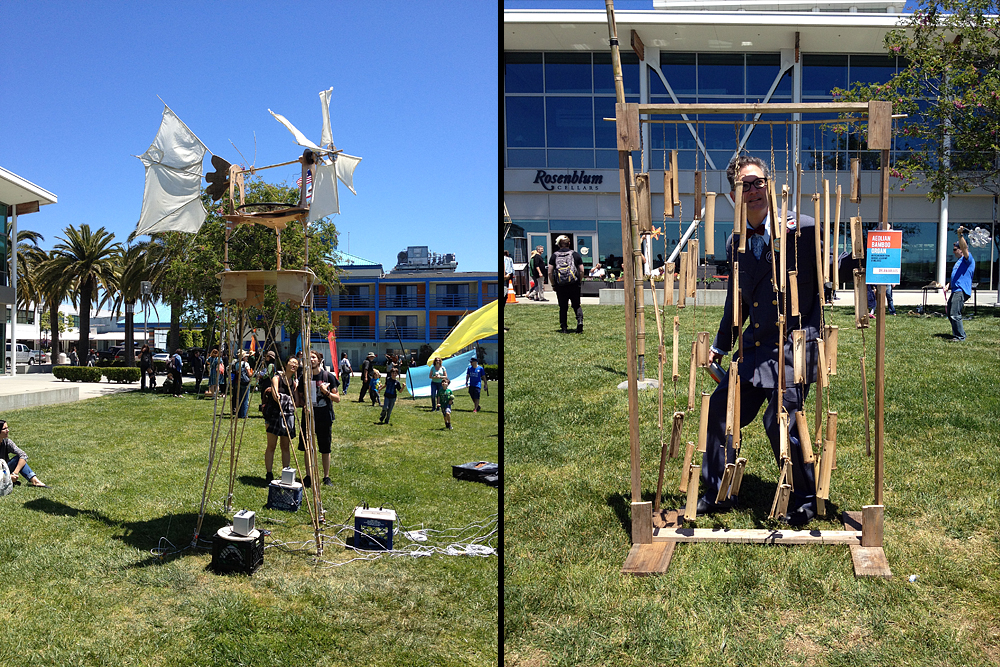 2016 May 17. Every so often it's time to make a new batch of passports. In figure 1, we see a metal "skurler" (SKUR-ler) being used to trim interior pages. Figure 2, the skurler is again used to trim cover pages. In figure 3, the skurler has been abandoned and an antique "stroskeiner" (STRO-skein-ER) comes into play to unite interior pages with the cover. Figure 4: the stroskeiner has gone home and now finished passports are piled up, looking all delicious. Do not eat them. DO NOT EAT THE PASSPORTS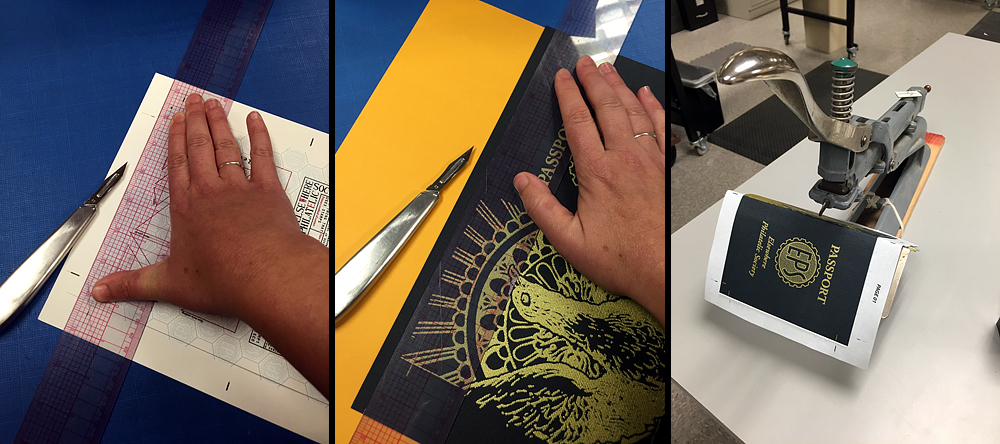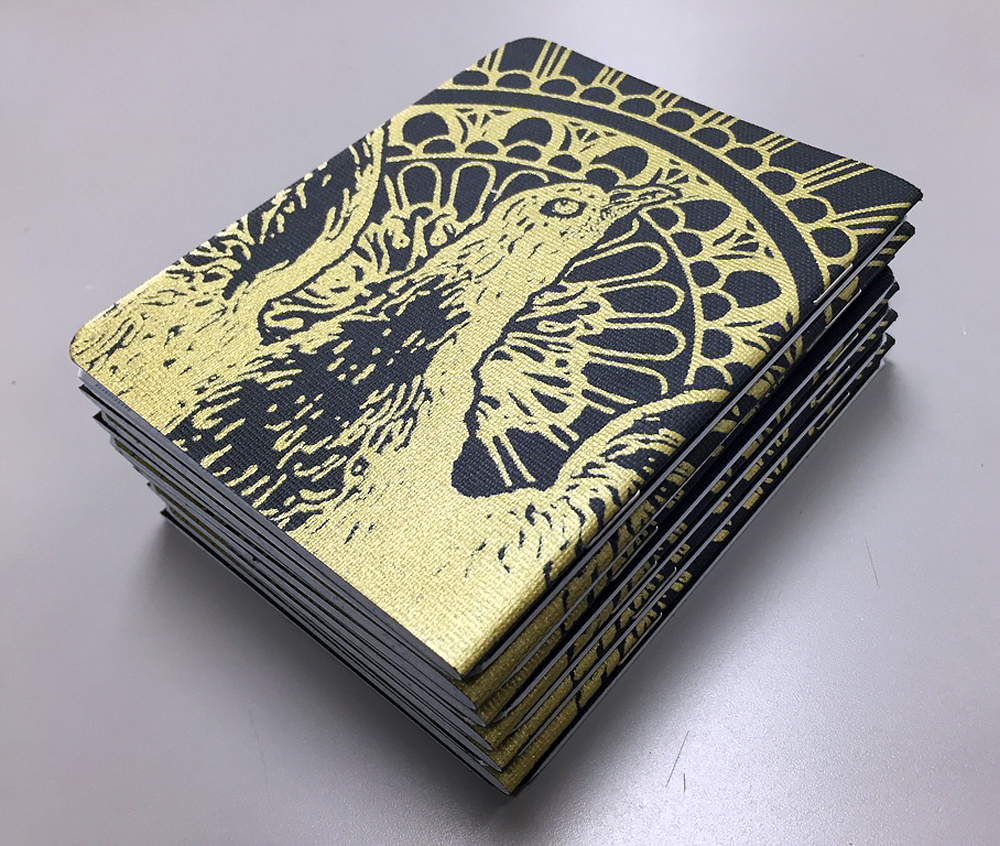 2016 May 21. The Extravaganza of Bands stamp window, hosted by Corby Holiday! It rained a bit, and Phil successfully deployed his emergency poncho for the first time.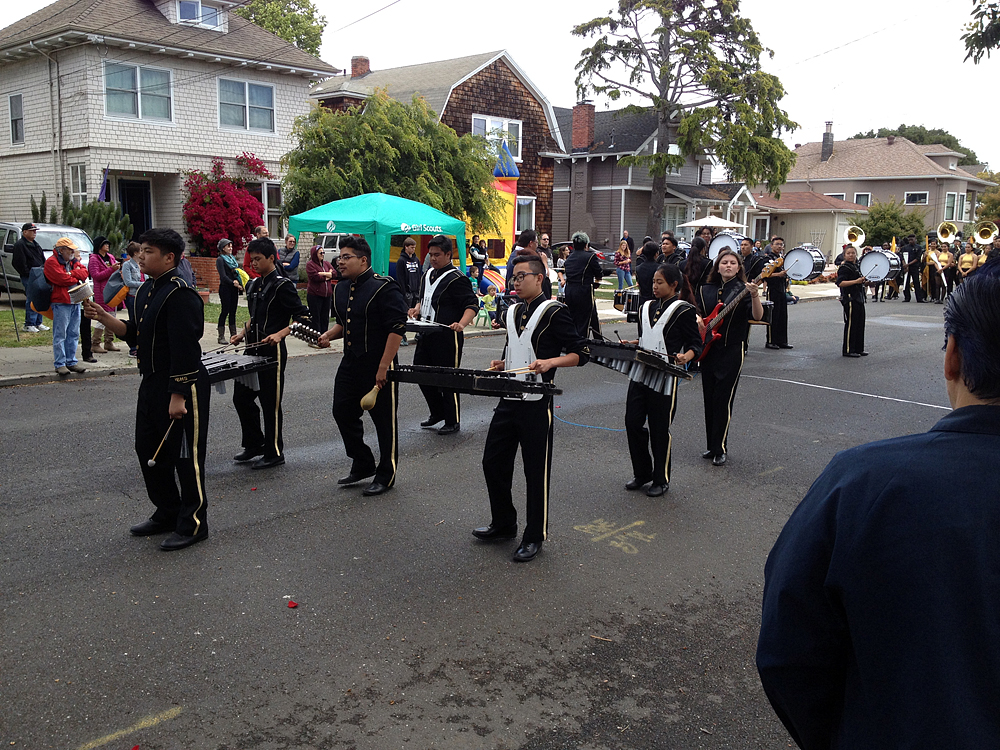 2016 May 25. Bradley Cooper. His head, when turned sideways, is in the shape of a fish.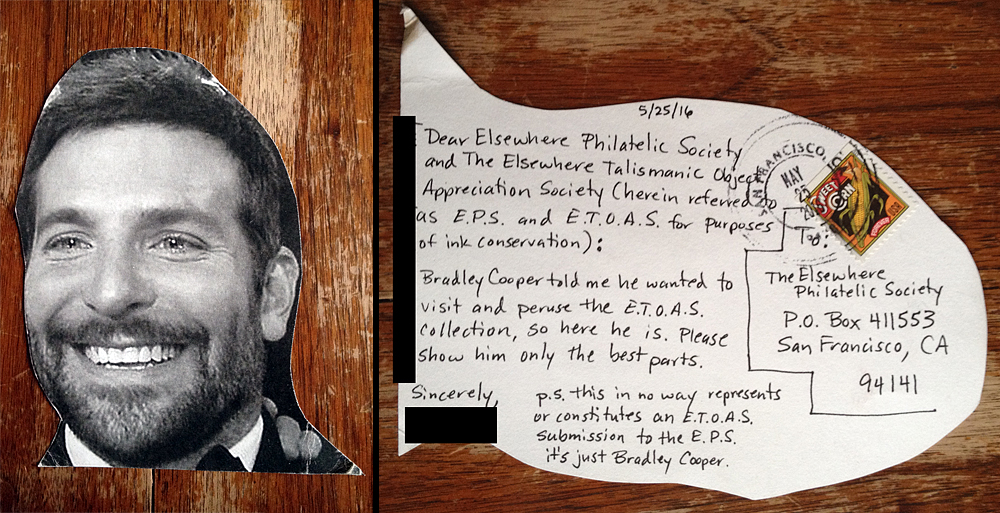 2016 June 1. Lost & Found. Do you know this mask? Is it yours? Contact us if that!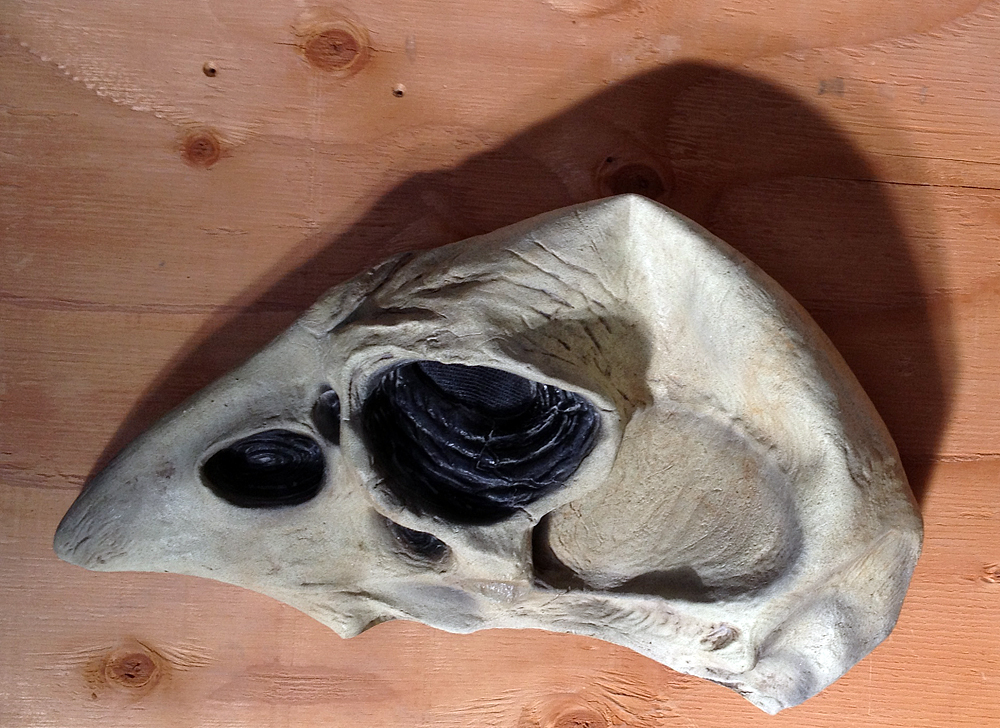 2016 July 7.



2016 July 15. Today was the first day the EPS passport back-page stamp "Blue Special #1" was made available. For more details, please visit the Blue Special #1 Acquisition Page.
2016 July 16.



2016 July 24. The EPS took part in Kiosk Fest 2016. Kiosks were commandeered, and kiosked.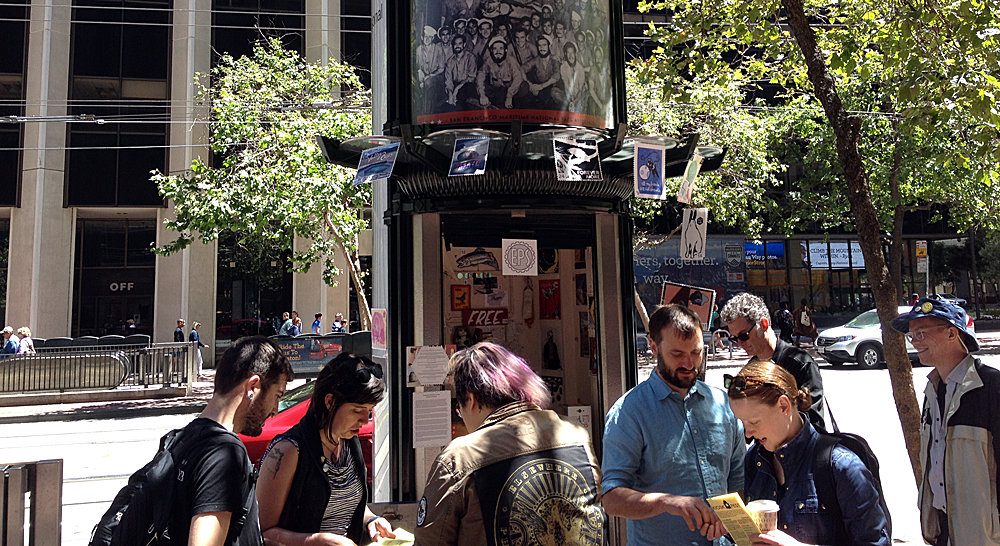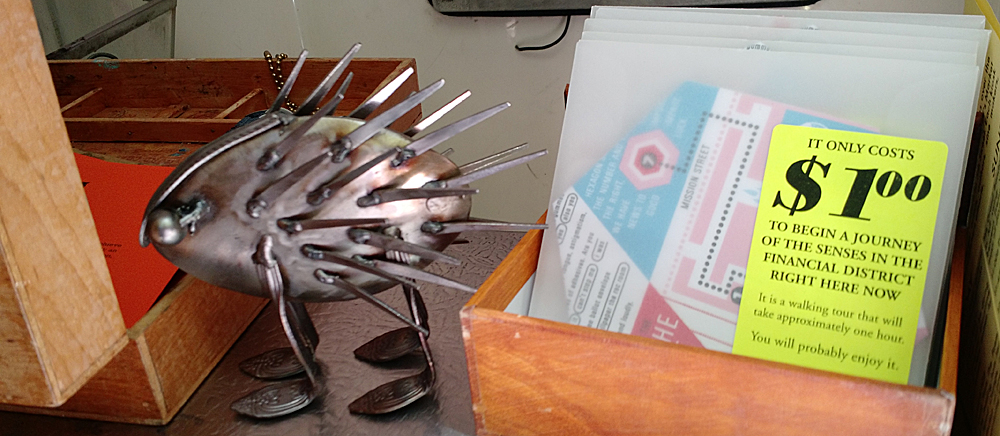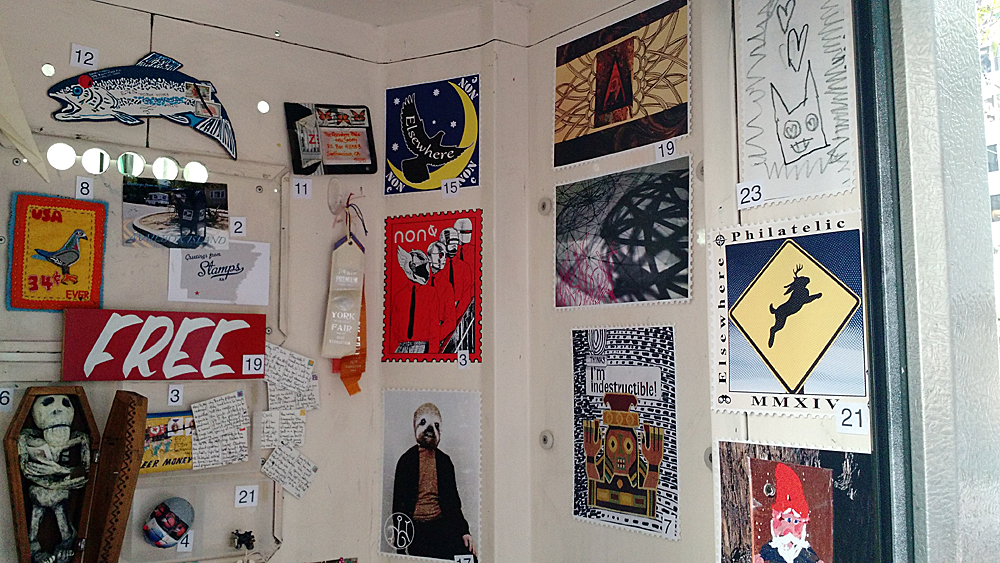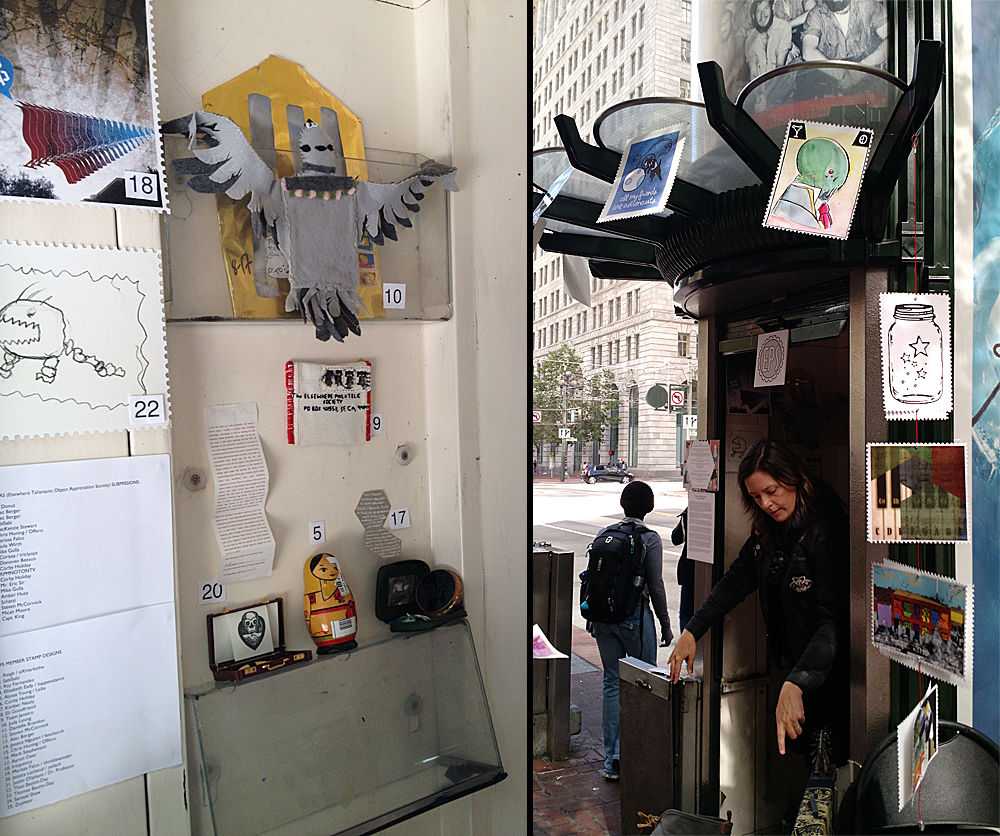 2016 July 31. The EPS took part in Kite Fest 2016. Kites were commandeered, and kited.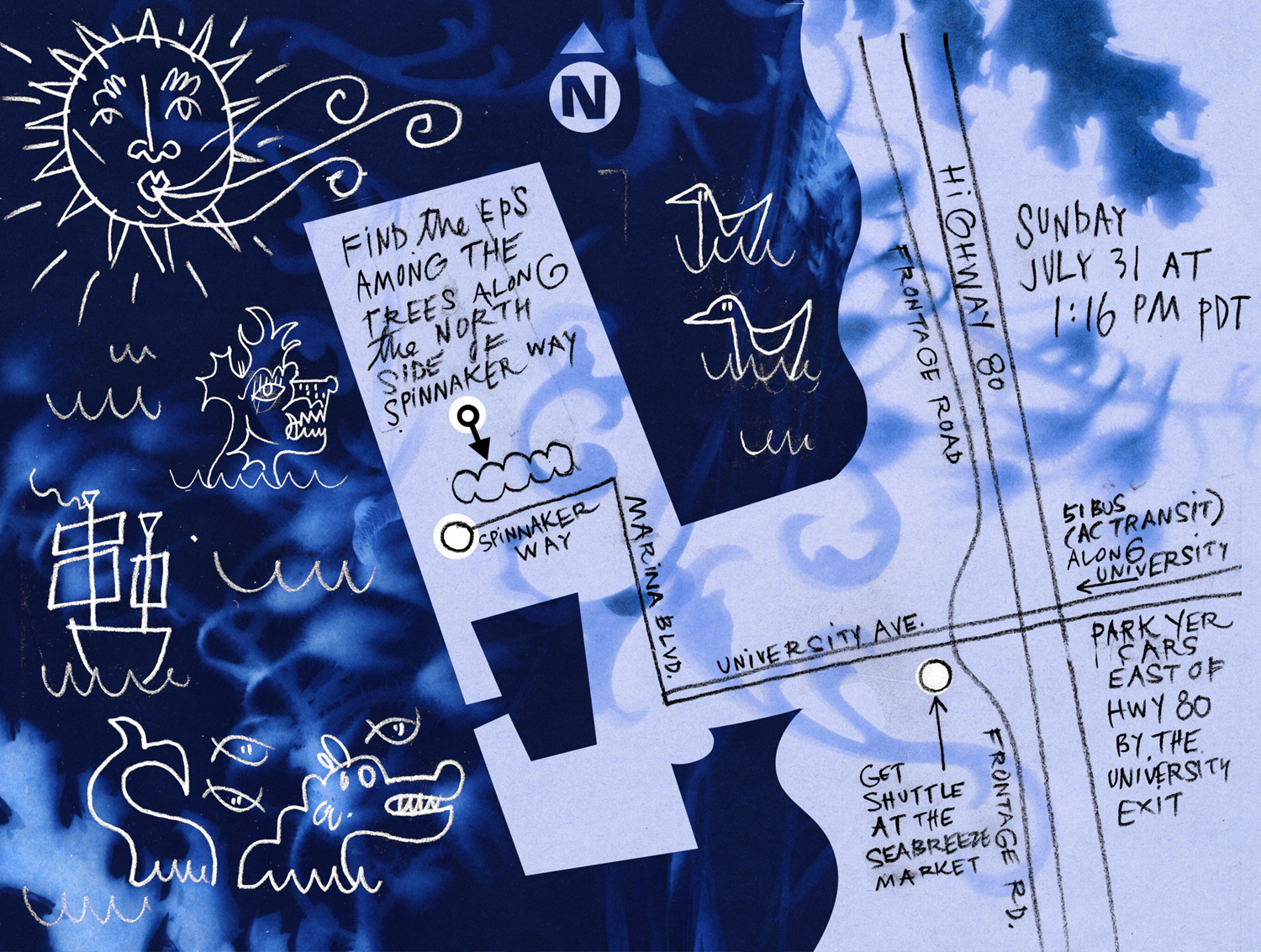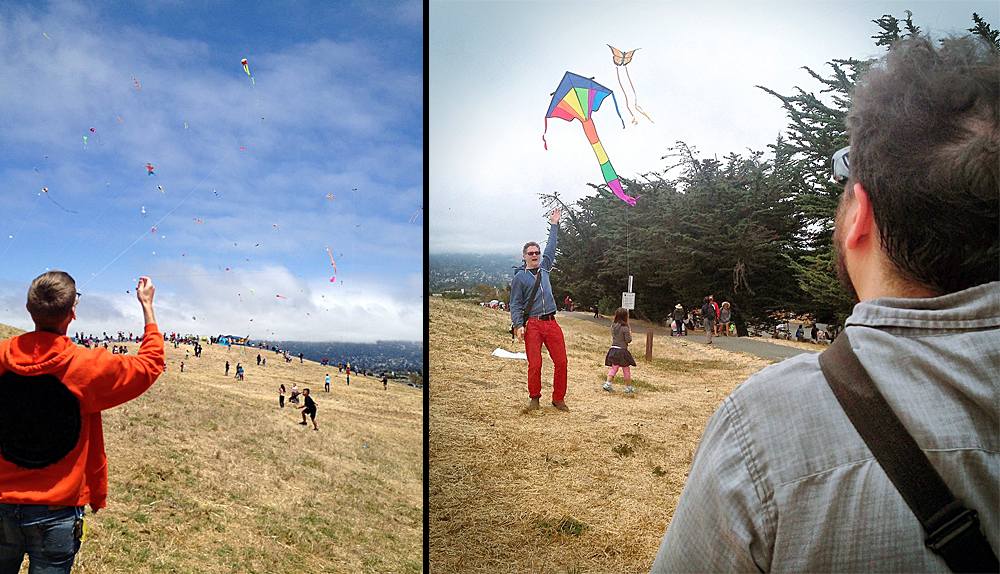 "So many kites! How do you avoid getting tangled up?"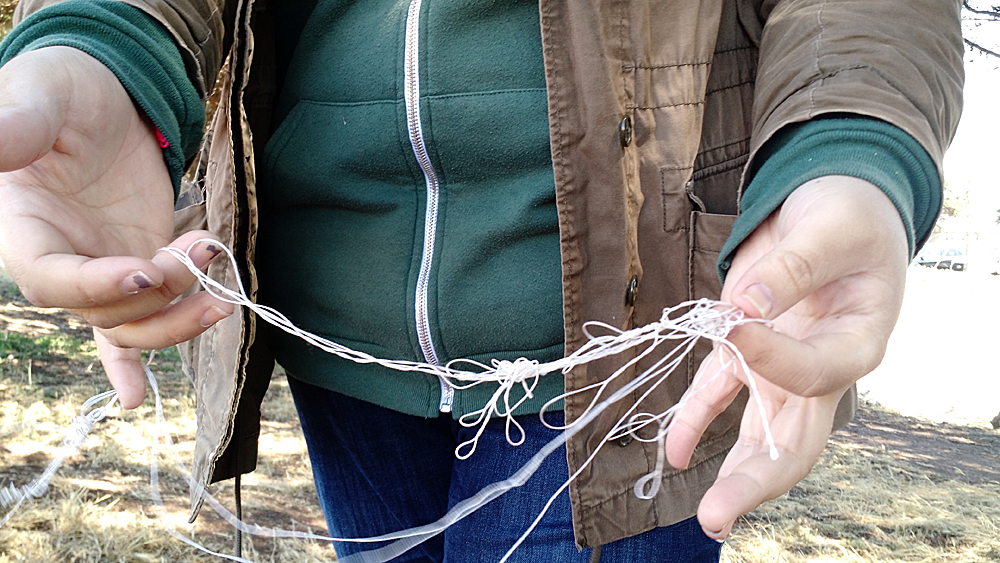 2016 August 28. A Tiny stamp window was held in the East Bay, led by the Littlest Philatelist (TLP). Participants were made tiny using a special device (patent pending) and then sent on a monumental quest at many tiny locations. Successful questing members were rewarded with the rare "Tiny" back-of-passport stamp.


Left: Participants compare passports.

Right: An impressively-outfitted office was discovered.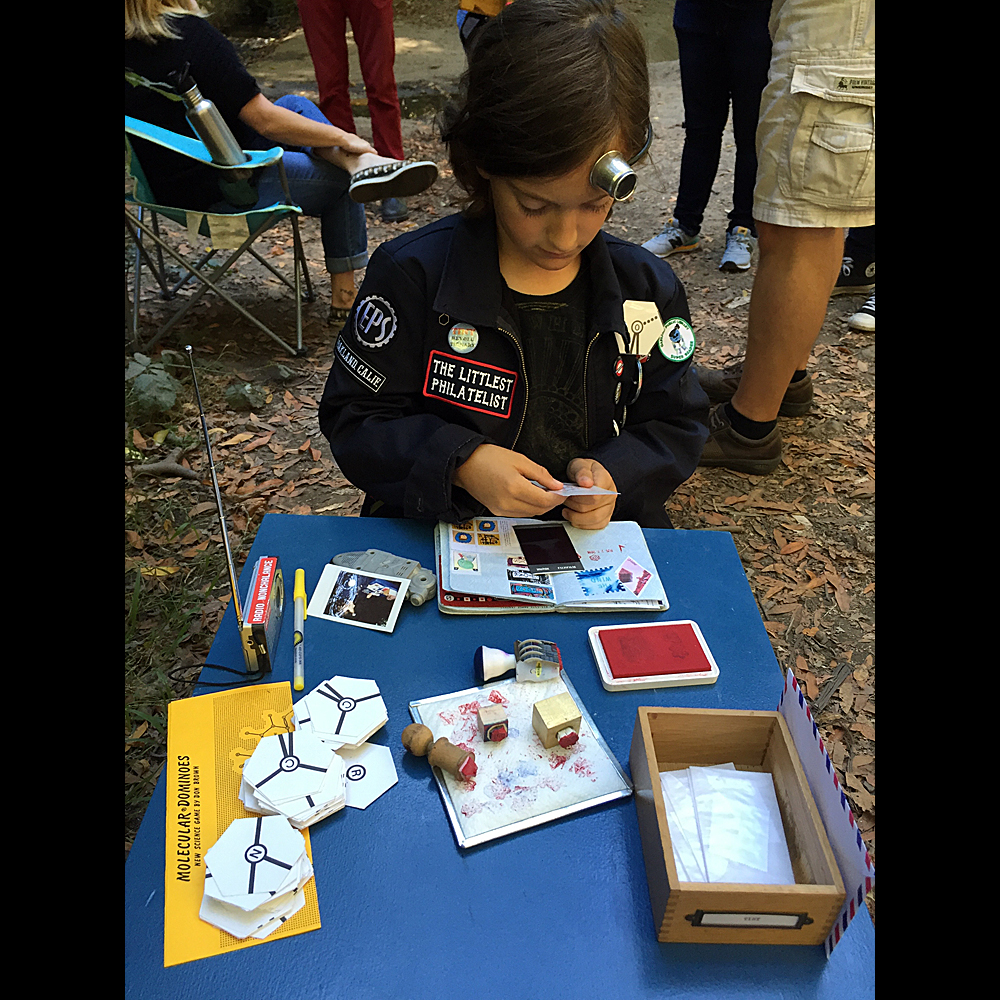 Official postal official is official.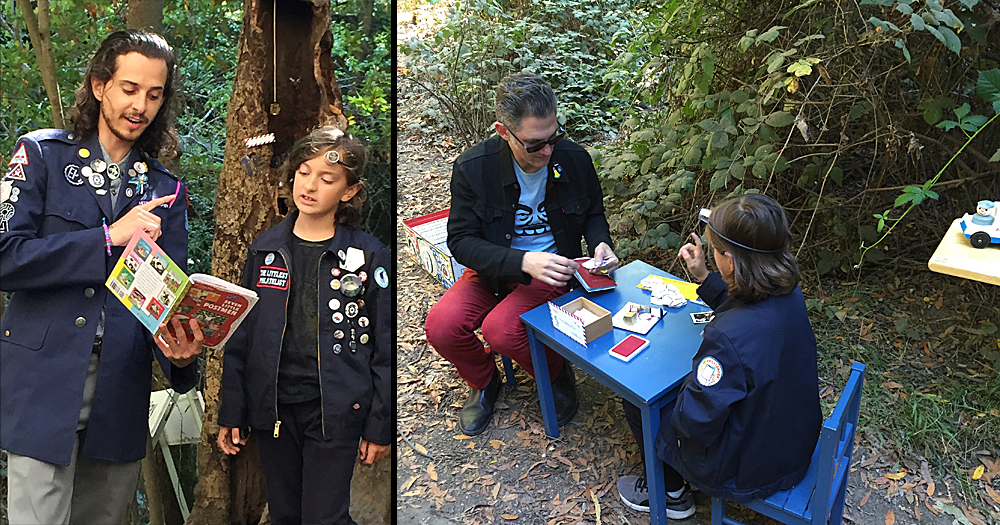 Left: The traditional reading of Seven Little Postmen was undertaken.

Right: Even the venerated Mailman Miek does not escape scrutiny.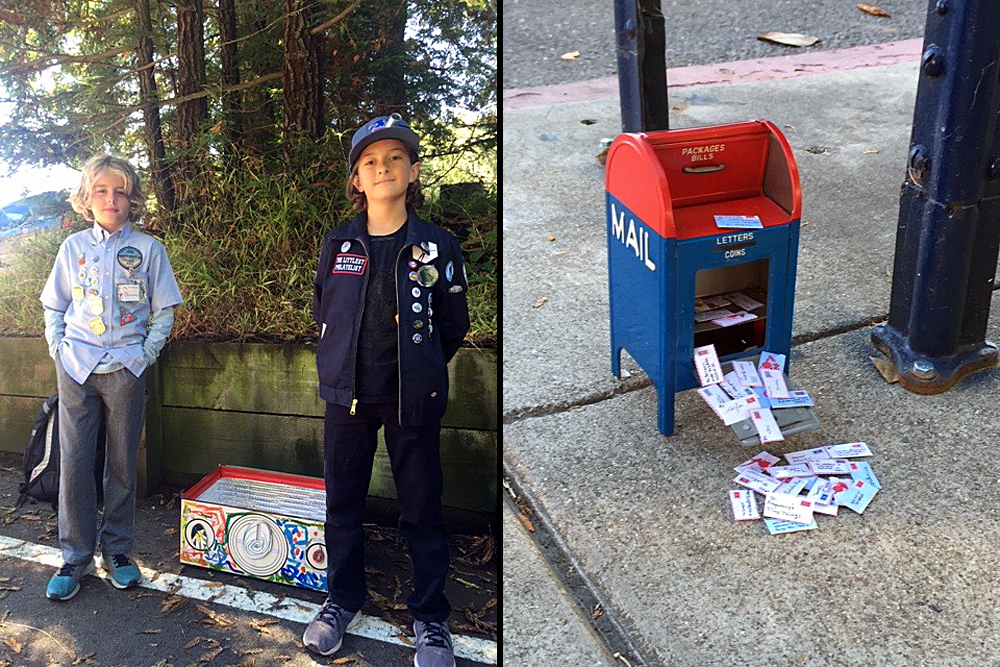 Left: TLP and friends were prepared to tiny-ize each participant.

Right: A bounty of mail from participants (photo: Numero 53).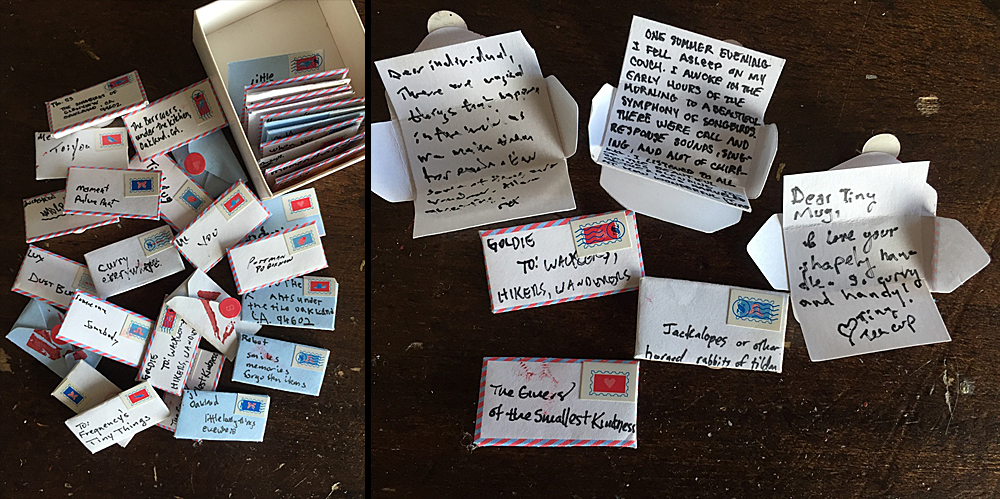 Detail of miniature mail sent by miniature participants.
2016 October 26. There are stickers now available in the shop. Additionally, after our last meeting we received a tally of improper words that were spoken at that time.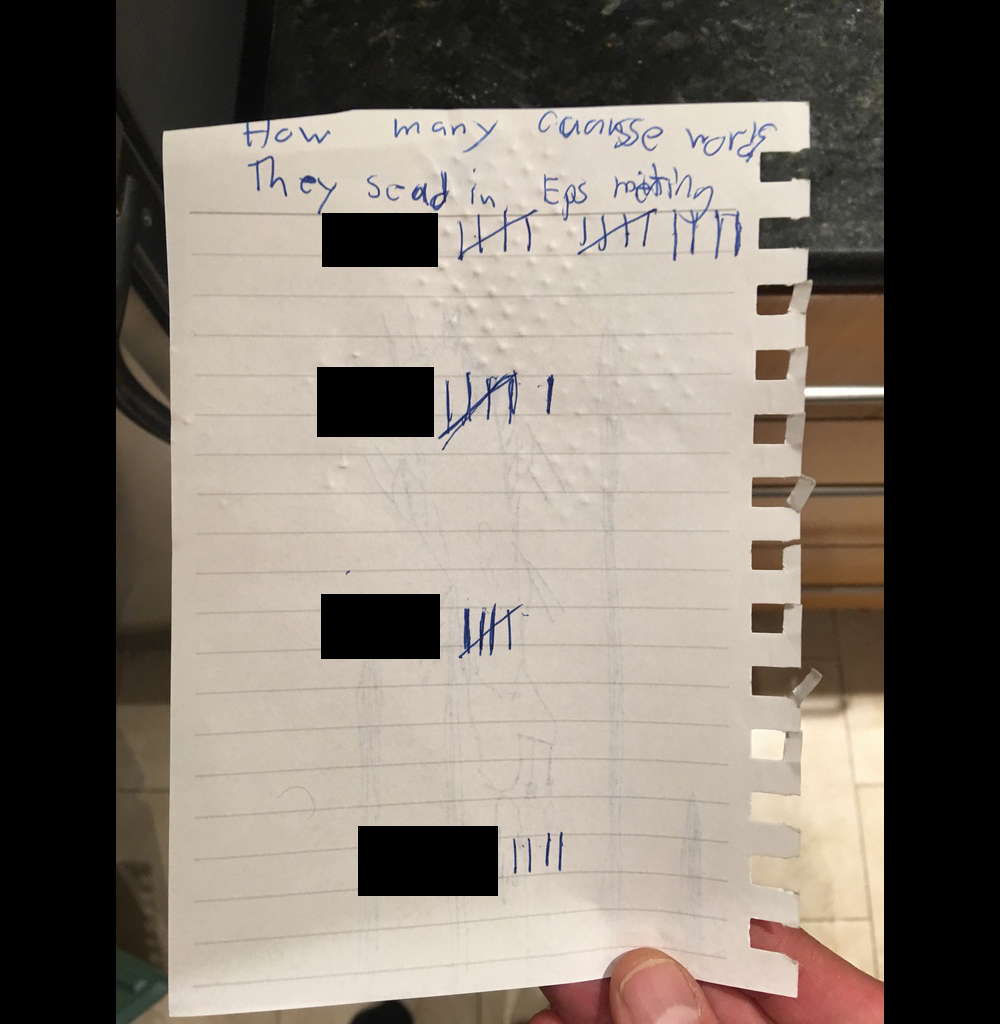 2016 December 3. Logjam Cafe Indoctrination Session. Tom Sachs is a New York City sculptor who intensely implements the concept of "bricolage," the collaborative symbiosis of a diverse range of materials. His latest exhibition, Space Program: Europa, at the Yerba Buena Center for the Arts, consists of two major sections: a gallery of a wide array of objects created for the space program -- this costs ten dollars -- and The Logjam Cafe, which is free to visit.

The Logjam Cafe offers a variety of drinks, books and stickers ... you can also purchase a Swiss passport for twenty dollars. They have a special stamp for this exhibition for the passport, but -maybe- if you ask very nicely they will stamp your EPS passport with this stamp. There is an indoctrination program available at the Logjam Cafe, and EPS members were tasked with entering the program at the Indoctrination Station. Additionally there will be a six-hour "live demonstration" closing ceremony on 2017 January 13, see the website ybca.org for details.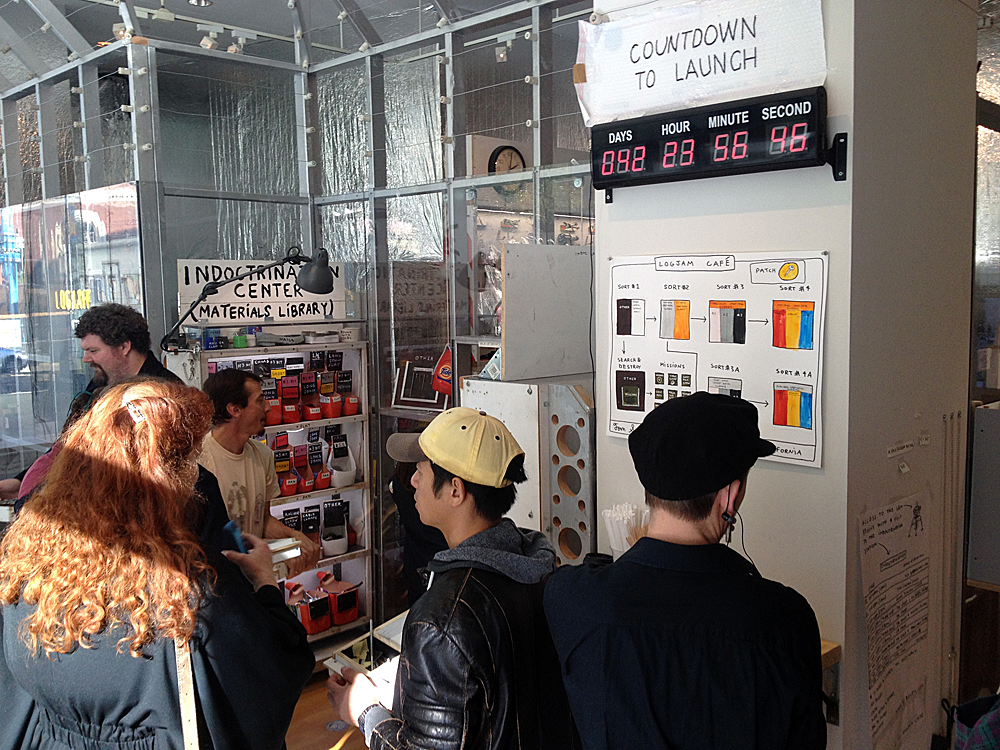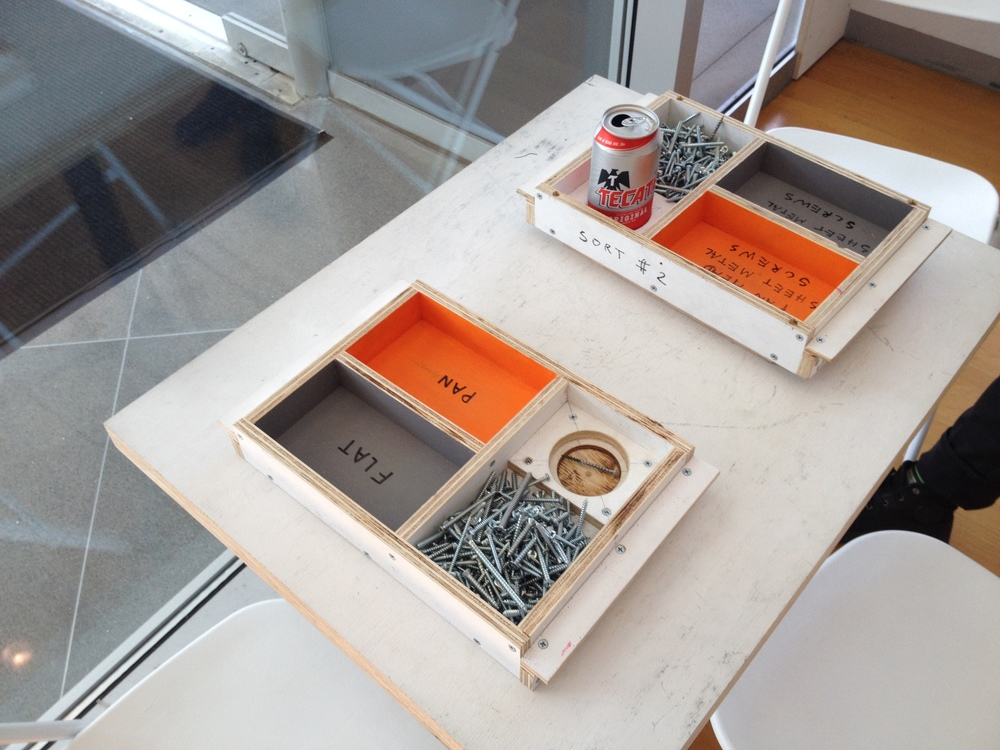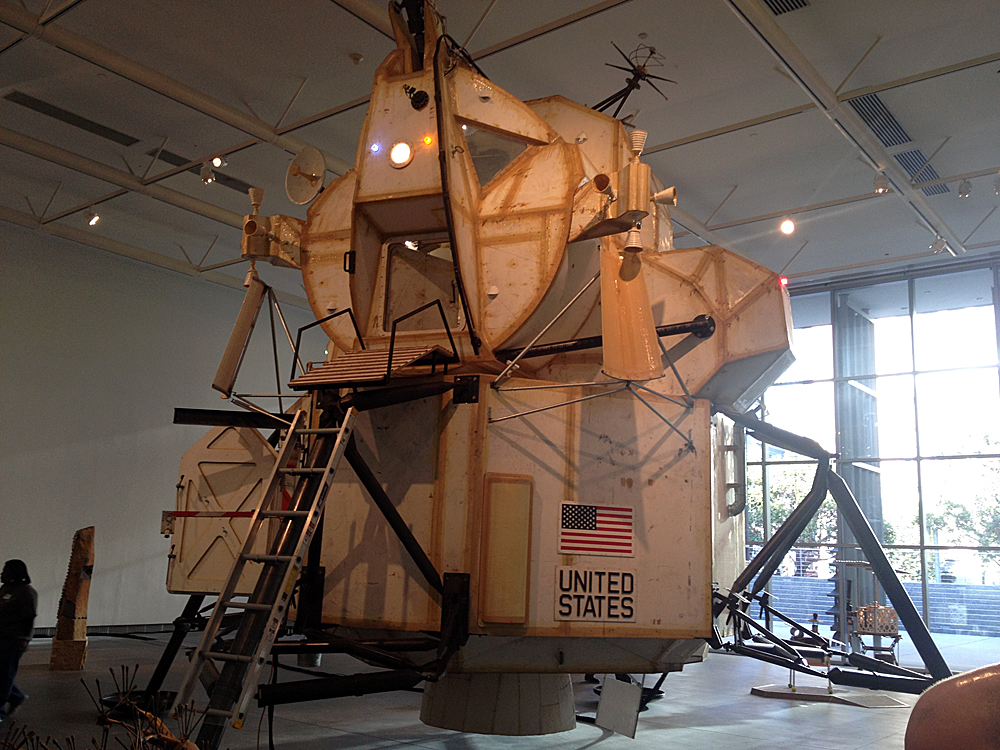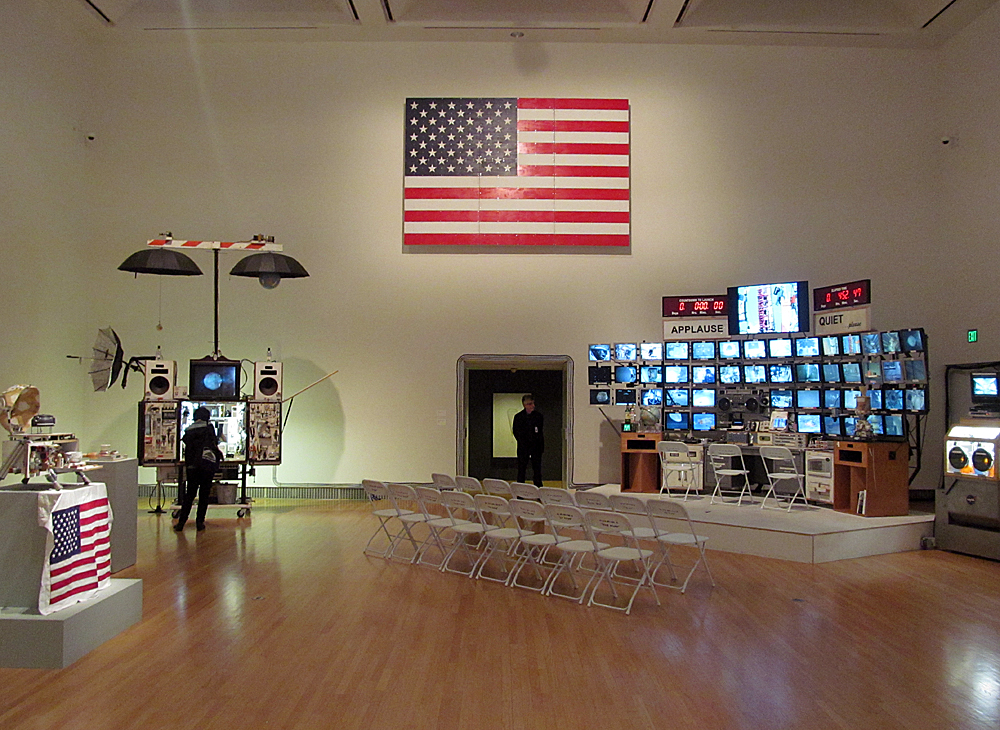 2016 December 3.


2016 December 4. Shinrin-yoku (Forest Bathing). Shinrin-yoku, or "forest bathing," is a "short, leisurely visit to a forest." The shinrin-yoku that the EPS scheduled was at Golden Gate Park, near some majestic trees. It was a low-key time of relaxoration.